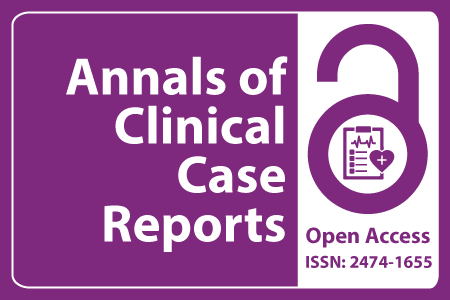 Journal Basic Info
Impact Factor: 1.809**
H-Index: 6
ISSN: 2474-1655
DOI: 10.25107/2474-1655
**Impact Factor calculated based on Google Scholar Citations. Please contact us for any more details.
Major Scope
Anatomy
Pharmacology and Therapeutics
Renal Disease
Surgery Cases
Dermatology and Cosmetology
Signs and Symptoms-Clinical Findings
Nephrology
Microbiology
Abstract
Fangyuan Z*, Jianfang Z and Chunlin W
Department of Pediatrics, The First Affiliated Hospital of Zhejiang University School of Medicine, China
*Correspondance to: Zhao Fangyuan
PDF Full Text Case Report | Open Access
Abstract:
We report a case of an 8-year-6-month-old girl who was diagnosed with COVID-19 infection more than 2 months ago. After recovery, she developed polyuria, polydipsia, polyphagia, and weight loss. Her blood glucose level was 17.5 mmol/l, and fasting C-peptide was significantly reduced. Blood ketones, urine ketones, serum anti-glutamic acid decarboxylase antibodies, and anti-insulinoma associated antigen-2 antibodies were positive, and she was diagnosed with type 1 diabetes mellitus. After fluid replacement and insulin treatment, the ketosis was corrected, and blood glucose was stabilized. COVID-19 infection may act as an initiating factor for autoimmune destruction of pancreatic beta cells, directly or indirectly impairing the function of synthesizing insulin, resulting in type 1 diabetes mellitus
Keywords:
COVID-19 infection; Children; Diabetes mellitus; Ketosis-prone diabetes mellitus
Cite the Article:
Fangyuan Z, Jianfang Z, Chunlin W. A Case of Newly Onset Diabetic Ketoacidosis Following COVID-19 Infection. Ann Clin Case Rep. 2023; 8: 2417.
Search Our Journal
Journal Indexed In