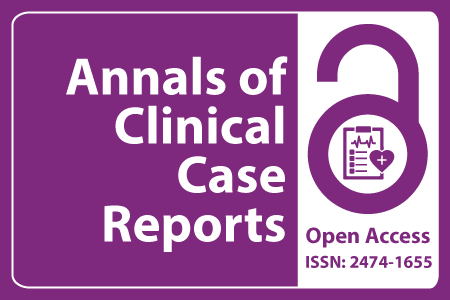 Journal Basic Info
Impact Factor: 1.809**
H-Index: 6
ISSN: 2474-1655
DOI: 10.25107/2474-1655
**Impact Factor calculated based on Google Scholar Citations. Please contact us for any more details.
Major Scope
Pathology
Palliative Care
Nutrition and Food Science
Radiology Cases
Hematology
Epidemiology
Sexual Health
Depression
Editor-in-Chief
Yoshihiro Abiko, BA, DDS, PhD
Editor-in-Chief
(Dentistry and Oral Biology),
Health Sciences University of Hokkaido,
Japan
Biography
Yoshihiro Abiko, BA, DDS, PhD, was appointed as the president of the Japanese Society of Psychosomatic Dentistry (JSPD) from 1st August, 2019. The JSPD was established in 1986 with the aim of "developing psychosomatic medical care in the dental field," and has reached 35 years this year. It was approved as a certified academic society by the Japanese Association for Dental Science in 2007, and was accredited under Japanese law in 2016. It has developed into the only academic society specializing in psychosomatic medicine in the field of dentistry. The main functions currently being carried out are: (1) Academic meetings (2) Issue of a journal (3) Educational workshop (4) Certified doctor system
Research Interests
Oral Surgery, Oral Medicine, Prosthodontics, Orthodontics, Pediatric Dentistry, Psychiatry, Psychosomatic Medicine and Clinical Psychology
---
Masahiko Okada, MD, PhD
Co Editor-in-Chief
(Cardiovascular Medicine),
Professor Emeritus, Niigata University, Executive Director, Mizuno Memorial Hospital,
Japan
Biography
His primarily expertise is in Lifestyle-related diseases Department and endowed research papers of total 569 editions. For his remarkable work he was bestowed with many awards such as Niigata Nippo Culture Award (1981), clinical pathology research Promotion Fund "Kozakai Mochisho" (2001), Doctor of medicine of the Japanese circulation Society certified cardiologists (1990 to 2010). He is a Japan medical Association certified industrial physician (1993-) and AHA BLS Healthcare Provider.
He was an Invited Speaker by International Bayer Diagnostics Laboratory Symposium, Berlin in 2003. Japan Society of clinical Chemistry, councilor 2003 26th Japan medical Association General Assembly, invited lecture 2003 Japan M Yee Society, director 2004 grant-in-aid for scientific research, Jury 2004 Japan medical information Society, medical information technician training leader 2005 nationwide national university hospital inspection section conference, chairman 2005 American college of cardiology (AHA), Professional Member nonprofit 2006 corporation medical information Center, director 2007 grant-in-aid for scientific research, the mid-term evaluation committee 2007 Institute of electrical and Electronics Engineers (IEEE), Senior Member 2008 years grant-in-aid for scientific research, July 2012 Japan medical Informatics Society, director 32nd medical information 2012 Manabu Union tournament, large chairman 2015 Archives of Preventive Medicine, Editor.
Research Interests
Atherosclerosis Coronary heart disease Lipid metabolism Adhesion molecules Epidemiology Statistics Computer simulation model
---
Search Our Journal
Journal Indexed In