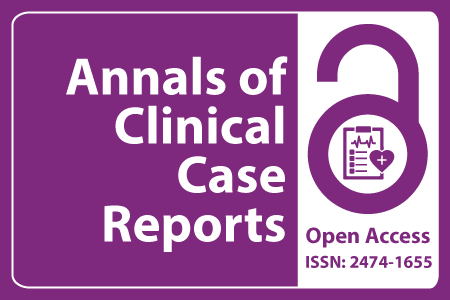 Journal Basic Info
Impact Factor: 1.809**
H-Index: 6
ISSN: 2474-1655
DOI: 10.25107/2474-1655
**Impact Factor calculated based on Google Scholar Citations. Please contact us for any more details.
Major Scope
Lung Cancer
Nephrology
Hepatitis
Pharmacology and Therapeutics
Sexual Health
Inflammation
Vascular Medicine
Respiratory Medicine
Abstract
Chao-Yue Wang, Qing Xu*, Chen Yang and Xin Tian
Yueyang Hospital of Integrated Traditional Chinese and Western Medicine, Shanghai University of Traditional Chinese Medicine, China
PDF Full Text Case Report | Open Access
Abstract:
We describe a case of senile cataract with congenital low corneal endothelial cell density in our patient. This is a case report of an 81-year-old woman who had developed a progressive deterioration of binocular vision without obvious inducement one year ago. Her best preoperative corrected visual acuity was 20/80 in her right eye and 20/50 in her left eye. Slit-lamp examination showed a C4 cortical opacification (LOCS II) of the lens OD (C3 in OS), grade III nucleus in both eyes (Emery scale). To reduce the loss rate of Corneal Endothelial Cells (CECs) during surgery, we implemented a safer way - the "4S" technique, a modified double-incision Extracapsular Cataract Extraction (ECCE) combined with IOL implantation. The patient's vision recovered well and remained stable. Although PHACO has become the mainstream surgical method due to its several advantages, ECCE is still preferred in patients with low CEC count and high nuclear hardness. The "4S" technique can be used as a new cataract surgery method to protect the corneal endothelium in patients with low CEC density.
Keywords:
Cite the Article:
Wang C-Y, Xu Q, Yang C, Tian X. Application of the "4S" Technique - A Modified Double-Incision Extracapsular Cataract Extraction Combined with IOL Implantation in a Senile Cataract Patient with Low Corneal Endothelial Cell Density: A Clinical Report. Ann Clin Case Rep. 2022; 7: 2296.
Search Our Journal
Journal Indexed In