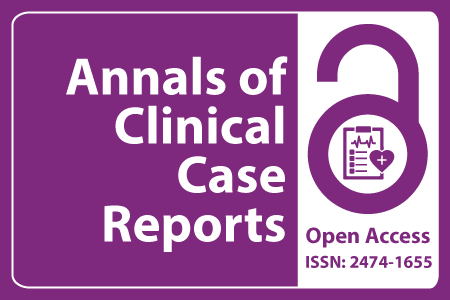 Journal Basic Info
Impact Factor: 1.809**
H-Index: 6
ISSN: 2474-1655
DOI: 10.25107/2474-1655
**Impact Factor calculated based on Google Scholar Citations. Please contact us for any more details.
Major Scope
Emergency Medicine and Critical Care
Physiology
Molecular Biology
Nephrology
Dermatology and Cosmetology
Sports Medicine
Physical Medicine & Rehabilitation
Cardio-Thoracic Surgery
Abstract
Zhaoyang Xiao1, Liang Di2 and Liya Li1*
1Department of Emergency, The Second Affiliated Hospital of Dalian Medical University, China
2Department of Cardiac Surgery, The Second Affiliated Hospital of Dalian Medical University, China
PDF Full Text Case Report | Open Access
Abstract:
Infective Endocarditis (IE) caused by Raoultella planticola is extremely rare. We reported a 41-yearold male with a history of chronic kidney disease diagnosed with Raoultella planticola infective IE. The patient initially underwent the mitral valve replacement for Staphylococcus aureus infective IE. But he developed a high fever after surgery, followed by perivalvular abscess and perivalvular leakage. A second mitral valve replacement was performed and Raoultella planticola was found in his blood cultures. Eventually, he recovered by antibiotic treatment based on the susceptibility test. This case alerts clinicians to be aware of Raoultella planticola infection in immunocompromised patients undergoing cardiac surgery.
Keywords:
Cite the Article:
Xiao Z, Di L, Li L. Prosthetic Valve Infection Caused by Raoultella planticola after Mitral Valve Replacement Surgery in a Patient Undergoing Hemodialysis: A Case Report. Ann Clin Case Rep. 2022; 7: 2338..
Search Our Journal
Journal Indexed In