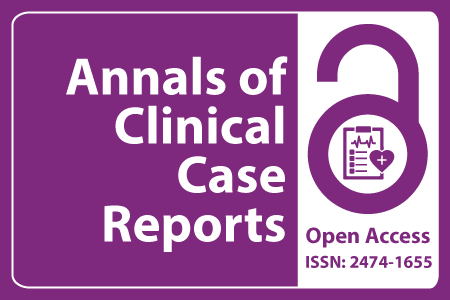 Journal Basic Info
Impact Factor: 1.809**
H-Index: 6
ISSN: 2474-1655
DOI: 10.25107/2474-1655
**Impact Factor calculated based on Google Scholar Citations. Please contact us for any more details.
Major Scope
Gastroenterology
Vascular Medicine
Oncology Cases
Chronic Disease
Urology Cases
Cardiovascular Medicine
Geriatric Medicine
Anatomy
Abstract
Lei S, Yan X, Hui Z, Yun Y, Yingquan L*
Department of General Medicine, The Second Xiangya Hospital of Central South University, China
*Correspondance to: Luo Yingquan
PDF Full Text Case Report | Open Access
Abstract:
Background: Streptococcus constellatus is an opportunistic pathogen of Streptococcus angina. It is easily to be ignored by routine clinical laboratory tests for its prolonged anaerobic culture environment. Case Report: A 47-year-old man was admitted to our hospital due to chest pain for more than 10 days. Chest computed tomography showed patchy opacities and right-sided pleural effusion, so a chest tube was inserted and purulent and hemorrhagic fluid was aspirated. The routine etiological examinations of the pleural effusion were all negative, and bacteria culture detected Streptococcus constellatus. Intravenous Penicillin sodium (3.2 MIU, ivgtt, q8h) combined with ornidazole (500 mg, ivgtt, Qd) was used accordingly. The patient recovered and subsequent chest computed tomography confirmed the improvement. Conclusion: We reported a case of empyema to Streptococcus constellatus infection, which was identified by bacterial culture. This reminds us that we should be alert to the occurrence of opportunistic infections that are not common in people with normal immune function.
Keywords:
Cite the Article:
Lei S, Yan X, Hui Z, Yun Y, Yingquan L. Empyema Caused by Streptococcus constellatus: A Case Report. Ann Clin Case Rep. 2023; 8: 2375..
Search Our Journal
Journal Indexed In