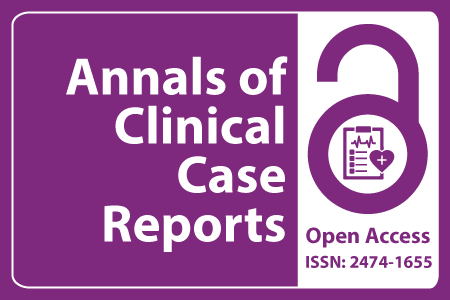 Journal Basic Info
Impact Factor: 1.809**
H-Index: 6
ISSN: 2474-1655
DOI: 10.25107/2474-1655
**Impact Factor calculated based on Google Scholar Citations. Please contact us for any more details.
Major Scope
Sleep Medicine and Disorders
Breast Neoplasms
Chemotherapy
Renal Disease
Anesthesiology and Pain Medicine
Pneumonia
Pharmacology and Therapeutics
Emergency Medicine and Critical Care
Abstract
Yan Jiang1#, Peipei Xi2# and Haiyan Pan1*
1Department of Cardiology, Affiliated Hospital of Nantong University, China
2Department of Emergency, Affiliated Hospital of Nantong University, China
#These authors have contributed equally to this work
*Correspondance to: Haiyan Pan
PDF Full Text Case Report | Open Access
Abstract:
Background: Psoriasis is a common chronic inflammatory cytokine mediated skin disease characterized by extensive scaly, erythema and pruritus. Psoriasis is a systemic disease. In recent years, the incidence of metabolic disorders has increased significantly. A large number of studies have shown that the increased prevalence of psoriasis combined with metabolic syndrome increases the risk of MI, especially in younger patients with more severe disease. Case Report: A 32-year-old men initially came to our hospital with chest pain for 6 h. He was diagnosed with psoriasis 8 months ago. The patient show swelling and enlargement of the distal interphalangeal joints of his hands and feet and marked flexion deformity of these joints. Onychomycosis and scaly, silvery erythema with well-defined edges were also seen on his forearms, wrists, fingers, toes and legs. The patient was diagnosed acute non-ST-segment elevation myocardial infarction, Killip grade I; High blood pressure, Psoriasis. Emergency coronary angiography shows 90% stenosis in the middle part of the right coronary artery. So, Stent implantation was performed in the right coronary artery. Conclusion: This case reports the treatment of a young patient with psoriasis complicated with acute myocardial infarction, aiming to improve the understanding of complications, control metabolic disorders, and reduce the incidence of cardiovascular diseases.
Keywords:
Cite the Article:
Jiang Y, Xi P, Pan H. Psoriasis Complicated with Acute Myocardial Infarction: A Case Report and Literature Review. Ann Clin Case Rep. 2022; 7: 2329..
Search Our Journal
Journal Indexed In