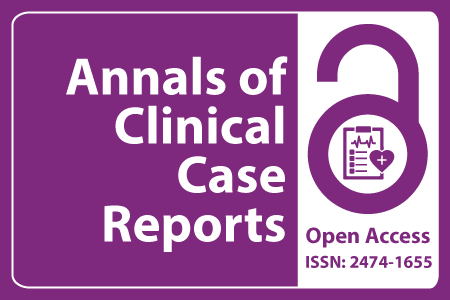 Journal Basic Info
Impact Factor: 1.809**
H-Index: 6
ISSN: 2474-1655
DOI: 10.25107/2474-1655
**Impact Factor calculated based on Google Scholar Citations. Please contact us for any more details.
Major Scope
Forensic and Legal Medicine
Oncology Cases
Cardiac Surgery
Asthma
Emergency Medicine and Critical Care
Gastroenterology
Microbiology
Radiology Cases
Abstract
Asaf A Qureshi
Department of Biomedical Science, School of Medicine, University of Missouri, Kansas City, USA
*Correspondance to: Asaf A Qureshi
PDF Full Text Review Article | Open Access
Abstract:
δ-Tocotrienol plus AHA Step-1 diet in hypercholesterolemic subjects caused reductions in lipid parameters (14% to 18%) with 250 mg/day dose, and 500 mg/d resulted induction in these parameters. Although, α-tocopherol is the most bioavailable form of vitamin E. There are few reports on bioavailability of tocotrienols in humans. Pharmacokinetics and bioavailability of δ-tocotrienol was quantified on plasma levels of tocol isomers, cytokines, and microRNAs. Subjects were fed doses of 125 mg/day to 500 mg/day. Plasma samples collected between 0 h to 10 h, levels of tocols estimated by HPLC, which resulted dose-dependent increases in AUC0-10, Cmax0-∞, Tmaxh, t1/2h, Cl-T 1/h, Vd/f, keh-1. Maximum plasma levels of δ-tocotrienol were at 3 h (125 mg/day to 250 mg/day), 6 h (500 mg/d). Effects of 32 compounds were evaluated on TNF-α secretion, nitric oxide production, and gene expression (TNF-α, IL-1β, IL-6, iNOS activity) in PPAR-α knockout mice. Anticancer activities of thiostrepton, dexamethasone, 2-methoxyestradiol, δ-tocotrienol, quercetin, amiloride, quinine sulfate showed significant anti-proliferative properties in Hela cells, pancreatic, prostate, breast, lungs, melanoma, B-lymphocytes, T-cells (40% to 95%). Results of plasma total mRNAs after d-tocotrienol feeding to hepatitis C patients revealed significant down-regulated gene expression of pro-inflammatory cytokines. A mixture of δ-tocotrienol, resveratrol, vitamin D3 (NS-3) were given two capsules/day or cellulose/olive oil as placebo to individuals with T2DM (24-weeks). Significant down-regulation (15% to 74%) of gene expression in diabetes biomarkers and decreases in serum levels of fasting-glucose, HbA1c, hs-CRP, fasting-insulin, HOMA-IR, MDA (9% to 23%) were observed with NS-3 treated T2DM. Pure plasma mRNAs and miRNAs of pre-dose vs. postdose of NS-3 treated samples were analyzed by Next Generation Sequencing (NGS). Venn diagrams have established genetic regulatory network images and canonical signaling pathways for mRNA, miRNA, and paired mRNA-miRNA.
Keywords:
Cite the Article:
Qureshi AA. Tocotrienols: Exciting Biological and Pharmacological Properties of Tocotrienols and Naturally Occurring Compounds, Part II. Ann Clin Case Rep. 2022; 7: 2258..
Search Our Journal
Journal Indexed In