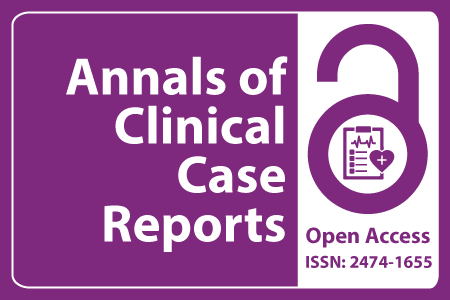 Journal Basic Info
Impact Factor: 1.809**
H-Index: 6
ISSN: 2474-1655
DOI: 10.25107/2474-1655
**Impact Factor calculated based on Google Scholar Citations. Please contact us for any more details.
Major Scope
Genetics
Dentistry and Oral Biology
Inflammation
Cardiovascular Medicine
Physical Medicine & Rehabilitation
Pulmonary Medicine
Geriatric Medicine
Nursing
Abstract
Qureshi AA*
Department of Biomedical Science, School of Medicine, University of Missouri-Kansas City, USA
*Correspondance to: Qureshi AA
PDF Full Text Review Article | Open Access
Abstract:
Inflammation has been implicated in cardiovascular disease and tocotrienols are potent hypocholesterolemic agents that reduce β-hydroxy-β-methyl-glutaryl coenzyme A reductase activity, which is degraded via the ubiquitin-proteasome pathway. Impact of various tocotrienols (α-, γ-, or δ-tocotrienol) treatments inhibit the chymotrypsin-like activity of 20S rabbit muscle proteasome (>50%) in RAW 264.7 cells and BALB/c mice. Moreover, the effect of various tocotrienols (α-, γ-, or δ-tocotrienol), α-tocopherol, quercetin, riboflavin, (-) Corey lactone, amiloride, dexamethasone supplemented diets fed to chickens (4-weeks) resulted in reduction of total cholesterol, LDLcholesterol, and triglycerides. This trend was also observed in macrophages from RAW 264.7 cells, in LPS-induced thioglycolate-elicited peritoneal macrophages derived from C57BL/6, BALB/c, LMP7/MECL-1-/-, and PPAR-α-/- knockout mice from young (4-week-old) and senescent (42-weekold) mice, resulting in significant inhibition of TNF-α and nitric oxide levels (30% to 70%), blocked degradation of P-IκB protein, and decreased activation of NF-κB, followed gene suppression of mRNA levels of TNF-α, IL-1β, IL-6, and iNOS. In human study, normal or hypercholesterolemic subjects administered two capsules/d of NS-7 or NS-6 (4-weeks) showed decrease in serum CRP, NO, γ-GT, total cholesterol, LDL-cholesterol, and triglycerides levels in normal as compared to hypercholesterolemic subjects (12% to 39%). In second study, hypercholesterolemic subjects were given increasing doses of δ-tocotrienol (125 mg, 250 mg, 500 mg, and 750 mg/day) plus AHA Step-1 diet (4-weeks). The most effective dose of tocotrienols (250 mg/day) may be used to lower serum NO (40%), CRP (40%), MDA (34%), γ-GT (22 %), and inflammatory cytokines IL-1α, IL-12, IFN-γ by 15% to 17%, and increase TAS levels by 22%.
Keywords:
Tocotrienols; α-tocopherol; Resveratrol; Vitamin D3; Quercetin; Dexamethasone; HEK293T cells; Chickens; Mice; Dog; Humans; Lipid metabolism; Inflammatory biomarkers
Cite the Article:
Qureshi AA. Tocotrienols: Exciting Biological and Pharmacological Properties of Tocotrienols and other Naturally Occurring Compounds, Part I. Ann Clin Case Rep. 2022; 7: 2194..
Search Our Journal
Journal Indexed In