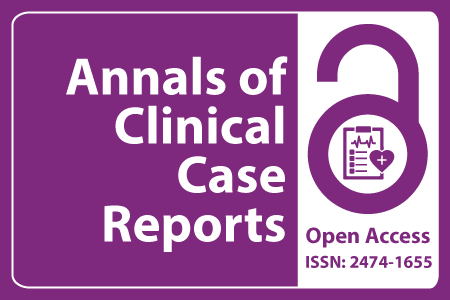 Journal Basic Info
Impact Factor: 1.809**
H-Index: 6
ISSN: 2474-1655
DOI: 10.25107/2474-1655
**Impact Factor calculated based on Google Scholar Citations. Please contact us for any more details.
Major Scope
Veterinary Sciences
Respiratory Medicine
Medical Radiography
Internal Medicine
Child Birth
ENT
Pathology
Pneumonia
Abstract
Felipe Castro Canovas1,3, Juanita Crook1,3*, Sita Ollek2,3 and Sumathi McGregor2,3
1BC Cancer Agency Sindi Ahluwalia Hawkins Centre for the Southern Interior, Canada 2Kelowna General Hospital, Canada 3The University of British Columbia, Canada
*Correspondance to: Juanita Crook
PDF Full Text Case Report | Open Access
Abstract:
Introduction: Squamous Cell Carcinoma (SCC) is a frequent pathology in pelvic cancers, especially those of the uterine cervix and anal canal and can be associated with HPV infection. Some tumor localizations are extremely rare, such as SCC of the recto vaginal septum. To our knowledge this would be the third reported case of this entity. Case Report: A 67-year-old, G2P2 female presented with impending large bowel obstruction. The CT showed a 7 cm mass anterior to the rectosigmoid colon, 8 cm from the anal verge, in close approximation to the uterus. Cervical exam and rectal mucosa on endoscopy were normal. Several deep endoscopic biopsies of the mass showed invasive squamous cell carcinoma, p16 positive. Treatment consisted of pelvic radiation therapy 45 Gy in 25 fractions, with subsequent reduced field boosts to the mass achieving a final dose of 65 Gy with concurrent cisplatinum at a dose of 40 mg/m2 weekly. Surgery was performed 6.5 months after completion of treatment. Pathology report showed no evidence of residual disease. Conclusion: Because of the rarity of this entity there is a lack of evidence to guide management. Follow up imaging with MRI and PET CT may be difficult to interpret. Definitive treatment with chemo radiation may be a viable option given the complete pathologic response in this case.
Keywords:
Cite the Article:
Canovas FC, Crook J, Ollek S, McGregor S. Complete Pathologic Response after Chemo-Radiation for a Rare Entity: Squamous Cell Carcinoma of the Recto-Vaginal Septum. Ann Clin Case Rep. 2022; 7: 2230..
Search Our Journal
Journal Indexed In