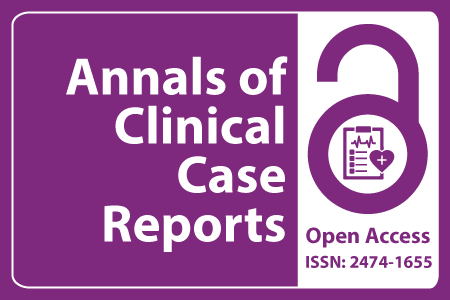 Journal Basic Info
Impact Factor: 1.809**
H-Index: 6
ISSN: 2474-1655
DOI: 10.25107/2474-1655
**Impact Factor calculated based on Google Scholar Citations. Please contact us for any more details.
Major Scope
Dentistry and Oral Biology
Gastroenterology
ENT
Sports Medicine
Emergency Medicine and Critical Care
Depression
Signs and Symptoms-Clinical Findings
Nephrology
Abstract
Rosanna Tortelli1*, Stefano Gambardella2,3, Chiara Zecca1, Rosangela Ferese2, Maria Teresa Dell'Abate1, Maria Rosaria Barulli1, Roberto De Blasi1,4 and Giancarlo Logroscino1,5
1Center for Neurodegenerative Diseases and the Aging Brain, University of Bari "Aldo Moro" –A.O. Pia Fondazione Cardinale G. Panico, Italy 2IRCCS Neuromed, Italy 3Department of Biomolecular Sciences, University of Urbino "Carlo Bo", Italy 4Department of Radiology, "Pia Fondazione Cardinale G. Panico", Italy 5Department of Basic Medicine, Neuroscience, and Sense Organs, University of Bari 'Aldo Moro', Italy
*Correspondance to: Rosanna Tortelli
PDF Full Text Research Article | Open Access
Abstract:
Introduction: Spastin mutations are the most frequent cause of Hereditary Spastic Paraparesis (HSPs). To date, almost 160 SPAST variations have been reported as responsible of both pure and complicated phenotypes. We described a novel SPAST pathogenic variant in a 5-generation pedigree from Southern Italy, along with a detailed phenotypic characterization of the proband. Methods: A comprehensive clinical and paraclinical assessment of the proband have been done. The NGS analysis was performed using the SeqCap EZ Choice Enrichment Kits (Hoffmann-La Roche, Basel) on an Illumina MiSeq (San Diego, CA). GenomeUp software (https://platform.genomeup. com) was used for data analysis. Results: We described a 73-years old Caucasian male with walking impairment started around his fifties and gradually progressed over the following 23 years. The predominant phenotypic manifestation was a gradually progressive Spastic paraparesis, associated to upper-limb hyperreflexia. Impaired vibratory sensation, and autonomic dysfunction appeared after more than 15 years from symptom onset. Although cognition was normal, a high-field MRI scan of the brain showed moderate subcortical and cortical atrophy, especially of the right frontal and parietal lobes. Genetic analysis revealed a new heterozygous deletion NM_014946:c.[1005-1delG] in the SPAST gene. This variant was classified as pathogenic based on the American College of Medical Genetics for variants' classification. Conclusion: We reported a novel mutation of the SPAST gene, and a detailed phenotypic description of the proband. The very late age of onset and the presence of cortical and subcortical atrophy at the brain high-field MRI scan, expand the phenotypic manifestation of SPAST-mutation carriers.
Keywords:
SPAST mutation; HSP; Phenotype
Cite the Article:
Tortelli R, Gambardella S, Zecca C, Ferese R, Dell'Abate MT, Barulli MR, et al. Detailed Phenotype Characterization of a Patient with a Novel Mutation in the SPAST Gene. Ann Clin Case Rep. 2021; 6: 2012..
Search Our Journal
Journal Indexed In