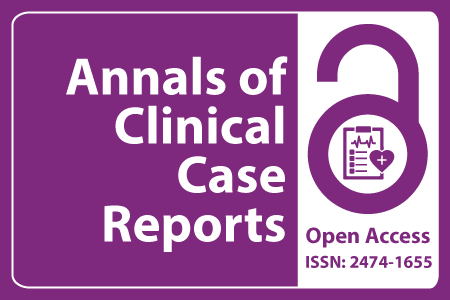 Journal Basic Info
Impact Factor: 1.809**
H-Index: 6
ISSN: 2474-1655
DOI: 10.25107/2474-1655
**Impact Factor calculated based on Google Scholar Citations. Please contact us for any more details.
Major Scope
Anesthesiology and Pain Medicine
Orthopedic Sugery
Hepatology
Nuclear Medicine
Endoscopy
Cardiac Surgery
Breast Neoplasms
Trauma
Abstract
Nabila Farabi, Hiroshi Suzuki* and Zana Shirwan
Department of Family Medicine, University of California Riverside, USA
*Correspondance to: Hiroshi Suzuki
PDF Full Text Case Report | Open Access
Abstract:
Mucormycosis (zygomycosis) is a fungal infection in humans that can present insidiously, advance quickly and cause rapid death. Poorly controlled diabetes is one of the major risk factors. We present the case of a 60-year-old male with uncontrolled diabetes who presented at a community hospital with right facial swelling, sudden vision loss in left eye and recent outpatient treatment of bacterial sinusitis. Physical examination and imaging were consistent with rhinocerebral and pulmonary mucormycosis. Patient received broad spectrum antimicrobials. Ophthalmologist, ENT and ID specialists were consulted. Transfer process to Higher Level of Care (HLOC) was initiated however it was delayed due to lack of bed availability. Following transfer to HLOC and after undergoing continued medical treatment and multiple surgical debridements, patient subsequently was transitioned to comfort-care and on day 37, patient expired. These findings demonstrate the importance of timely diagnosis and treatment of mucormycosis to improve associated high morbidity and mortality.
Keywords:
Cite the Article:
Farabi N, Suzuki H, Shirwan Z. Rhinocerebral and Pulmonary Mucormycosis Secondary to Uncontrolled Type II Diabetes Mellitus. Ann Clin Case Rep. 2022; 7: 2078..
Search Our Journal
Journal Indexed In