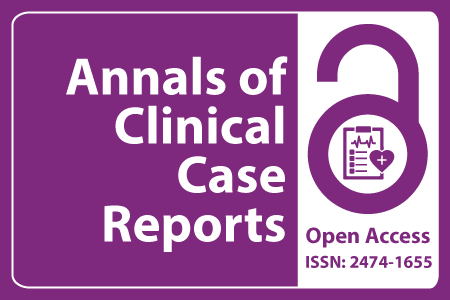 Journal Basic Info
Impact Factor: 1.809**
H-Index: 6
ISSN: 2474-1655
DOI: 10.25107/2474-1655
**Impact Factor calculated based on Google Scholar Citations. Please contact us for any more details.
Major Scope
Endoscopy
Hepatology
Nephrology
Endocrinology
Gastroenterology
Pharmacology and Therapeutics
Urology Cases
Internal Medicine
Abstract
Feixia Zhan1#, Ruilong Ni1,2#, Taotao Liu1,2, Wotu Tian1, Xiaoli Liu3, Qingqing Jiang1, Jieyuan Zhang4, Zhongmin Shi4, Li Cao1* and Xinghua Luan1*
1Department of Neurology, Sixth People's Hospital, Shanghai Jiao Tong University, China 2School of Medicine, Anhui University of Science and Technology, China 3Department of Neurology, Shanghai Fengxian District Central Hospital, China 4Department of Orthopedic Surgery, Sixth People's Hospital, Shanghai Jiao Tong University, China #These authors contributed equally to this work
*Correspondance to: Li Cao/Xinghua Luan
PDF Full Text Research Article | Open Access
Abstract:
Background and Purpose: Charcot-Marie-Tooth Disease (CMT) is a common hereditary motor and sensory neuropathy with highly clinically and genetically hetero generous properties. The CMT4H subtype is an autosomal recessive demyelinating form of CMT due to the mutations in the FGD4, which encodes frabin, involving in regulating the activities of Schwann cells and maintaining the structure and function of the myelin development and homeostasis. To enhance earlier recognition and promote the pathogenic and molecularly targeted therapeutic study for this disease. Methods: Detailed clinical evaluations, nerve biopsy, and whole-exome sequencing were performed. The sequence and co-segregation of the variants in the family was confirmed by Sanger sequencing. Results: The proband was a 12-year-old Chinese boy from a non-consanguineous family. Clinical evaluations revealed that the patient presented with early-onset, slowly progressive gait disturbance, and pes cavus. Electrophysiological examinations showed markedly reduced conduction velocities. Nerve biopsy disclosed a demyelinating neuropathy with thickened and excessively folded myelin sheath. Exome sequencing identified two novel compound heterozygous FGD4 variants with c.1688C>A (p.T563K) and c.1951C>T (p.Q651X). Conclusion: We described a Chinese CMT4H patient with novel FGD4 mutations. CMT4H is a very early onset demyelinating disease with variable phenotypes. By studying and reviewing the disorder, we summarized the phenotype, expanded the genotype spectrum. CMT4H may be a disease of various impaired signaling pathways.
Keywords:
Charcot-Marie-Tooth disease; CMT4H; FGD4; Folded myelin
Cite the Article:
Zhan F, Ni R, Liu T, Tian W, Liu X, Jiang Q, et al. Novel FGD4 Variants and Literature Review of Charcot-Marie- Tooth Disease Type 4H. Ann Clin Case Rep. 2021; 6: 2052..
Search Our Journal
Journal Indexed In