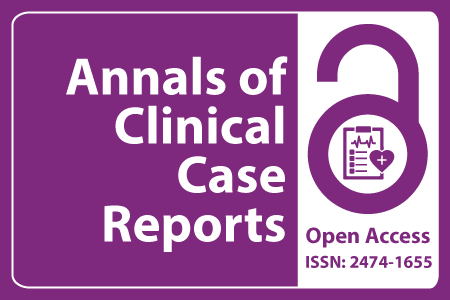 Journal Basic Info
Impact Factor: 1.809**
H-Index: 6
ISSN: 2474-1655
DOI: 10.25107/2474-1655
**Impact Factor calculated based on Google Scholar Citations. Please contact us for any more details.
Major Scope
Surgery Cases
Genetics
Diabetology
Orthopedics & Rheumatology
Trauma
Endoscopy
Forensic and Legal Medicine
Physical Medicine & Rehabilitation
Abstract
Yuko Kumagai, Soki Kurumisawa, Kei Aizawa and Yoshio Misawa
Division of Cardiovascular Surgery, Jichi Medical University, Japan
*Correspondance to: Yoshio Misawa
PDF Full Text Case Report | Open Access
Abstract:
A 73-year-old man was transferred to our emergency room with a sudden onset of severe back pain, being under mechanical ventilation because of an intractable pain. His heart rate was regular and blood pressure was 166/96mmHg. A chest computed tomographic scan revealed a massive pericardial effusion associated with type B aortic dissection. His family told us that he had a history of hypothyroidism, and that he had stopped taking medicine several years prior by his judgment. Blood test revealed that thyroid stimulating hormone, free triiodothyronine, and free thyroxine level were 200.93μU/ml, 0.88pg/ml, and below 0.1ng/dl, respectively. We strongly suspected that hypothyroidism caused the chronic pericardial effusion without apparent hemodynamic relevance. To get a definite diagnosis of the effusion, we drained the effusion through the left antero-lateral thoracotomy, considering a subsequent pericardial fenestration to the left pleural cavity. Then, we confirmed that the pericardial effusion was caused by chronic hypothyroidism because of a yellowish and transparent fluid. Treatment for hypothyroidism was initiated postoperatively. The patient was doing well, without pericardial effusion and aortic enlargement, under a euthyroid condition 10 months after the surgery. In conclusion, getting his past history help we choose an adequate treatment in a type B dissection case associated with a massive pericardial effusion.
Keywords:
Hypothyroidism; Pericardial effusion; Aortic dissection; Thyroid stimulating hormone; Free triiodothyronine; Free thyroxine
Cite the Article:
Kumagai Y, Kurumisawa S, Aizawa K, Misawa Y. A Case Report of Type B Acute Aortic Dissection with Massive Pericardial Effusion. Ann Clin Case Rep. 2016; 1: 1113.
Search Our Journal
Journal Indexed In