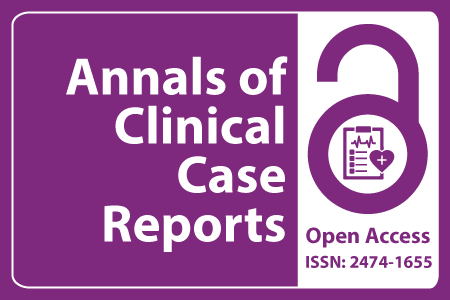 Journal Basic Info
Impact Factor: 1.809**
H-Index: 6
ISSN: 2474-1655
DOI: 10.25107/2474-1655
**Impact Factor calculated based on Google Scholar Citations. Please contact us for any more details.
Major Scope
Depression
Cardiovascular Medicine
Endoscopy
Emergency Medicine and Critical Care
Dermatology and Cosmetology
Trauma
Gastric Cancer
Hepatitis
Abstract
Jorge G. Arroyo, Gina Yu, Rachel Tandias and Sushant Wagley
Department of Ophthalmology, Harvard Medical School, USA Hurley Medical Center, USA
*Correspondance to: Jorge G. Arroyo
PDF Full Text Case Report | Open Access
Abstract:
Aim: Case report describing a patient with resistant vitreomacular traction (VMT) treated with an intravitreal injection of a potentially safer, lower dose of ocriplasmin and with a residual intravitreal gas bubble from pneumatic vitreolysis.Case Report: An 88-year-old man with symptomatic vitreomacular traction (VMT) was observed for 4 weeks without spontaneous release. Pneumatic vitreolysis (PV, intravitreal injection of expansile gas with intermittent face-down positioning [FDP]) was performed. Four weeks later, a 30% bubble was still present in the vitreous, vision remained 20/70, and he had improved but persistent VMT. One-half of the recommended therapeutic dose of ocriplasmin was injected intravitreally and the patient continued FDP. At one-week follow-up, the patient had improved vision of 20/40, associated with complete VMT release. He had no adverse events.Discussion: Resistant VMT can lead to significant foveal distortion and subsequent vision loss. Pneumatic vitreolysis appears to successfully relieve VMT in about 80% of cases, but in the 20% of cases that do not respond, typically invasive, surgical intervention is required. This report shows the efficacy of combining the mechanical forces of PV with the enzymatic fibrinolytic activity available in a potentially safer, lower dose of ocriplasmin to treat resistant VMT cases, non-invasively.Summary: For resistant vitreomacular traction, combining the mechanical force of an intravitreal injection of an expansile gas with a half-dose of ocriplasmin could provide an efficacious treatment option, without the risk of the toxic safety profile often associated with ocriplasmin.
Keywords:
Ocriplasmin; Posterior vitreous detachment; Traction
Cite the Article:
Arroyo JG, Yu G, Tandias R, Wagley S. Pneumo-Enzymatic Vitreolysis for Resistant Vitreomacular Traction. Ann Clin Case Rep. 2016; 1: 1104.
Search Our Journal
Journal Indexed In