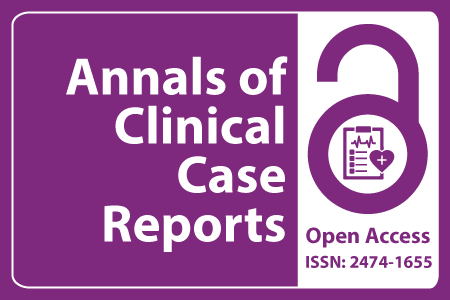 Journal Basic Info
Impact Factor: 1.809**
H-Index: 6
ISSN: 2474-1655
DOI: 10.25107/2474-1655
**Impact Factor calculated based on Google Scholar Citations. Please contact us for any more details.
Major Scope
Orthopedics & Rheumatology
Biochemistry and Biostatistics
Anesthesiology and Pain Medicine
Transplantation Medicine
Sleep Medicine and Disorders
Asthma
Depression
Genetics
Abstract
Banu Torun Acar and Suphi Acar
Department of Ophthalmology, Bati Göz Hospital, Turkey
*Correspondance to: Banu Torun Acar
PDF Full Text Case Report | Open Access
Abstract:
Aim: To report a case of triple anterior chamber (TAC) development and treatment after deep anterior lamellar keratoplasty (DALK).Case Reports: A 30-year-old male with granular dystrophy underwent DALK using lamellar dissection in his right eye. Microperforation occurred during surgery. Viscoelastic was injected into the anterior chamber to create sufficient tonus. Air was injected into the anterior chamber at the end of the operation. Post-operative day one, TAC was observed by biomicroscopy and OCT. We suspected a viscoelastic leftover at the interface. Then, sutures were removed, the space between the graft and recipient bed washed, and re-sutured. The detachment was resolved, and a relieved Descemet's membrane was demonstrated by OCT.Conclusions: Triple anterior chamber treatment due to the leakage of viscoelastic through micro perforation cannot be taken in control with air/gas injection. The surgical intervention is unconditionally necessary because the viscoelastic must be completely removed by irrigating.
Keywords:
Deep anterior lamellar keratoplasty; Descemet's membrane; Optical coherence tomography; Triple anterior chamber
Cite the Article:
Acar BT, Acar S. Triple Anterior Chamber after Deep Anterior Lamellar Keratoplasty. Ann Clin Case Rep. 2016; 1: 1103.
Search Our Journal
Journal Indexed In