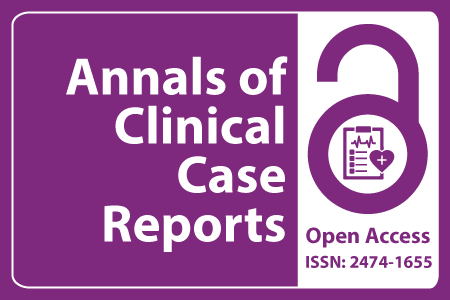 Journal Basic Info
Impact Factor: 1.809**
H-Index: 6
ISSN: 2474-1655
DOI: 10.25107/2474-1655
**Impact Factor calculated based on Google Scholar Citations. Please contact us for any more details.
Major Scope
Molecular Biology
Dentistry and Oral Biology
Chronic Disease
Depression
Signs and Symptoms-Clinical Findings
Sexual Health
Sports Medicine
Renal Disease
Abstract
Roberto Padrini, Marco Panfili M, Marta Martin, Mariagiulia Anglani
Department of Cardiological, Department of Medicine, University of Padova, Italy
Department of Cardiological, Thoracic and Vascular Sciences, University of Padova, Italy
Department of Cardiological, Department of Neurosciences, University of Padova, Italy
*Correspondance to: Roberto Padrini
PDF Full Text Case Report | Open Access
Abstract:
Aim: To describe a case of levofloxacin-induced seizures associated with reversible magnetic resonance (MR) brain alterations.
Methods: A 95-year-old white woman had three convulsive episodes two days after starting levofloxacin therapy (500mg qd). After drug withdrawal, seizures subsided and a diagnostic path was instituted.Results: Acute cerebrovascular events were excluded. MR images obtained 7 days after the onset of seizures showed bilateral alterations in the medial prefrontal cortex, compatible with cytotoxic oedema. Thirty-seven days later, such alterations had disappeared.Conclusions: Cytotoxic oedema may have been produced by massive glutamate release during epileptic episodes. However, a glutamatergic effect of fluoroquinolones cannot be excluded and deserves further study.
Keywords:
Cite the Article:
Padrini R, Marco Panfili M, Martin M, Anglani M. Reversible Cytotoxic Cortex Oedema Associated with Levofloxacin- Induced Seizures. A Case Report. Ann Clin Case Rep. 2016; 1: 1091.
Search Our Journal
Journal Indexed In