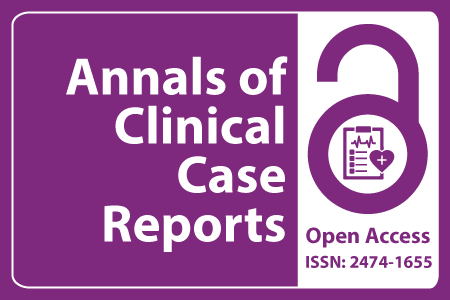 Journal Basic Info
Impact Factor: 1.809**
H-Index: 6
ISSN: 2474-1655
DOI: 10.25107/2474-1655
**Impact Factor calculated based on Google Scholar Citations. Please contact us for any more details.
Major Scope
Cancer Clinic
Cardiovascular Medicine
Nuclear Medicine
Pharmacology and Therapeutics
Hepatitis
Emergency Medicine and Critical Care
Ophthalmology
Respiratory Medicine
Abstract
Jia Yang, Zhongkuan Ge, Jin Xu, Xingchen Ding and Man Hu*
Department of Radiation Oncology, Shandong Cancer Hospital and Institute, Shandong First Medical University and Shandong Academy of Medical Sciences, China
PDF Full Text Case Report | Open Access
Abstract:
Ectopic thyroid is an abnormal thyroid gland embryogenesis; the thyroid is not in the normal position of the neck but appears in other parts. About 90% of the ectopic thyroid is located at the base of the tongue. This case showed a mass in the right supraclavicular region, which initially diagnosed as metastatic Lymph Node (LN) on CT and MRI in a nasopharyngeal carcinoma patient. While, this mass had no FDG uptake through 18F-FDG PET/CT imaging, and it was a finally confirmed as ectopic thyroid tissue pathologically using needle biopsy. We emphasis the important role of 18F-FDG PET/CT for confirming and excluding lymph node metastasis.
Keywords:
Ectopic thyroid; 18F-FDG PET/CT; Lymph node metastasis; Nasopharyngeal carcinoma
Cite the Article:
Yang J, Ge Z, Xu J, Ding X, Hu M. A Rare Case of Ectopic Thyroid from a Nasopharyngeal Carcinoma Patient Diagnosing with 18F-FDG PET/CT. Ann Clin Case Rep. 2021; 6: 2041..
Search Our Journal
Journal Indexed In