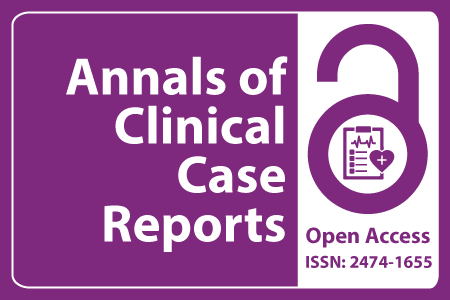 Journal Basic Info
Impact Factor: 1.809**
H-Index: 6
ISSN: 2474-1655
DOI: 10.25107/2474-1655
**Impact Factor calculated based on Google Scholar Citations. Please contact us for any more details.
Major Scope
Gastric Cancer
Cancer Clinic
Allergy & Immunology
Pharmacology and Therapeutics
Surgery Cases
Hepatitis
Veterinary Sciences
Forensic and Legal Medicine
Abstract
Bellamy J, Ittah A and Perez N
Clinique du Val d'Or, France
Cliniques Medicales Soissons, France
*Correspondance to: Jean Bellamy
PDF Full Text Case Report | Open Access
Abstract:
A 72 years old non smoker patient had PET-CT exploration for left lung cancer. It highlighted an unexpected sub diaphragmatic fixation. The abdominal CT scan highlighted a small size formation, hyper vascular, located at the right side of the abdominal aorta, close to the ostium of the inferior mesenteric artery. The diagnosis of paraganglioma of the Zuckerk and l body was suspected and confirmed by resection of the tumor under laparoscopy.
Keywords:
Paraganglioma; PET-CT
Cite the Article:
Bellamy J, Ittah A, Perez N. Unexpected Finding at 18-FDG PET-CT: Abdominal Paraganglioma. Ann Clin Case Rep. 2016; 1: 1071.
Search Our Journal
Journal Indexed In