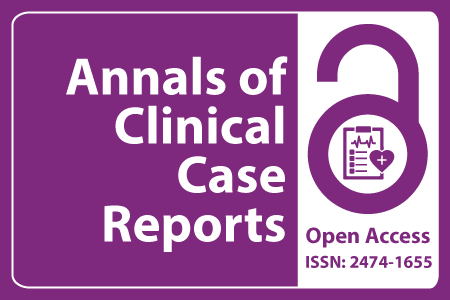 Journal Basic Info
Impact Factor: 1.809**
H-Index: 6
ISSN: 2474-1655
DOI: 10.25107/2474-1655
**Impact Factor calculated based on Google Scholar Citations. Please contact us for any more details.
Major Scope
Otolaryngology
Tuberculosis
Biochemistry and Biostatistics
Renal Disease
Veterinary Sciences
Transplantation Medicine
Gastroenterology
Medical Radiography
Abstract
Mohammadreza Mortazavi and Somaia Ahmed Saad El-Din
Department of Dermatology, Al-Hayat International Hospital, Oman
Department of Pathology, Ain Shams University, Egypt
*Correspondance to: Mohammadreza Mortazavi
PDF Full Text Case Report | Open Access
Abstract:
Psoriasiform keratosis is a rare, recently described entity, characterized by a solitary keratotic or scaly papule or plaque similar to seborrheic or actinic keratosis or other epidermal proliferations, but with the histopathological features that mimic psoriasis. The etiology and pathogenesis of psoriasiform keratosis remain unknown. Most of the reported lesions were located on the extremities. We here in report a 32-year-old man presented with a solitary asymptomatic keratotic papule on the right side of the neck. The histopathology of the excised lesion was consistent with psoriasiform keratosis.
Keywords:
Keywords: Acanthoma; Keratosis; Psoriasis; Psoriasiform keratosis
Cite the Article:
Mortazavi M, Saad El-Din SA. Psoriasiform Keratosis: Report of a Rare Case and Literature Review. Ann Clin Case Rep. 2016; 1: 1003.
Search Our Journal
Journal Indexed In