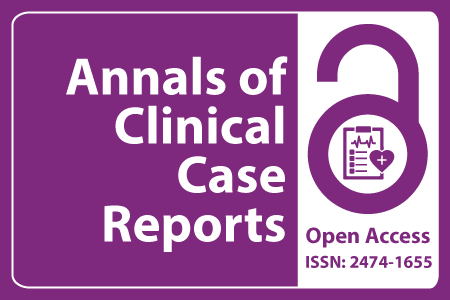 Journal Basic Info
Impact Factor: 1.809**
H-Index: 6
ISSN: 2474-1655
DOI: 10.25107/2474-1655
**Impact Factor calculated based on Google Scholar Citations. Please contact us for any more details.
Major Scope
Geriatric Medicine
Respiratory Medicine
Anatomy
Pulmonary Medicine
Child Birth
Microbiology
Sports Medicine
Cardiac Surgery
Abstract
Zhang L1, Yu R1, Chen K1, Zhang Y1 and Chen Y2*
1The First School of Medicine, Wenzhou Medical University, China
2Wenzhou Medical University First Affiliated Hospital, China
PDF Full Text Research Article | Open Access
Abstract:
Objective: To predict the risk of Deep Venous rombosis (DVT) in patients with Coronavirus Disease 2019 (COVID-19) aer routine anticoagulation using logistic regression, Support Vector Machine (SVM) and neural network models. Methods: e Hospital Information System was used to obtain patients' data based on the Virchow triad. e data were randomly divided into training (70%) and testing (30%) sets. Logistic regression, SVM models and neural networks were also considered. Based on the testing data, each model's performance was evaluated using confusion matrices for the prediction, sensitivity, area under the curve and F1 score. Results: A dataset with 357 patients with COVID-19 was used, and 172 (48.4%) of them developed lower extremity DVT. A 15-variable model was examined. e area under the receiver operating characteristic curve of logistic regression, SVM and neural network was 0.844 (95% Condence Interval [CI]: 0.773, 0.916), 0.781 (95% CI: 0.689, 0.872) and 0.879 (95% CI: 0.814, 0.945), respectively. DeLong's test showed no statistical signicance in the ROC between dierent models. Conclusion: ree prediction models were created using the Machine Learning (ML) algorithm, which could predict the DVT risk in COVID-19 patients. is study shows that ML may be crucial in estimating the risk of DVT in patients with COVID-19 and provides a reference for improving the accuracy of predicting the risk of DVT.
Keywords:
Machine learning; Articial intelligence; SVM model; Neural Network; DVT; COVID-19
Cite the Article:
Zhang L, Yu R, Chen K, Zhang Y, Chen Y. Construction and Comparison of a Machine Learning Risk Model for Lower Extremity Deep Vein Thrombosis in Patients with Coronavirus Disease 2019. Ann Clin Case Rep. 2023; 8: 2499..
Search Our Journal
Journal Indexed In