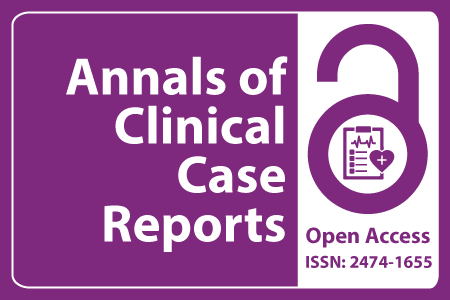 Journal Basic Info
Impact Factor: 1.809**
H-Index: 6
ISSN: 2474-1655
DOI: 10.25107/2474-1655
**Impact Factor calculated based on Google Scholar Citations. Please contact us for any more details.
Major Scope
Radiology Cases
Hematology
Dermatology and Cosmetology
Diabetology
ENT
Cardiovascular Medicine
Emergency Medicine and Critical Care
Asthma
Abstract
Yanni Wang1#, Wenqing Wang2#, Yanqing Zhang3, Xiaoming Wang1, Ziwei Chang4, Hongtao Gu4 and Rong Li1*
1Department of Geriatrics, Xijing Hospital, China 2Department of Hematology, Tangdu Hospital, China
3Department of Anesthesiology, The First Hospital of Shanxi Medical University, China 4Department of Hematology, Xijing Hospital, China #These authors contributed equally to this article
PDF Full Text Case Report | Open Access
Abstract:
Myelodysplastic Syndrome (MDS) is a group of blood system-derived malignant clonal diseases that mostly affect the elderly population. The main clinical manifestations of MDS are peripheral blood cell reduction, bone marrow morbid hematopoiesis with or without an increase in bone marrow primitive naive cells, and a high risk of transformation to acute leukemia. The prognosis of MDS in elderly people is relatively poorer. Mast cell hyperplasia is manifested as mast cell infiltration, accumulation, and damage to one or more organs of the human body, such as the bone marrow, skin, or digestive tract, is rare in MDS patients. In addition, it is unknown if gene mutations in MDS trigger the mast cell hyperplasia or whether mast cell hyperplasia affects MDS. Here, we reported a case of MDS with mast cell hyperplasia in an 87-year-old man and reviewed the related literature to discuss the underlying interactions.
Keywords:
MDS; Mast cell hyperplasia; Elderly population
Cite the Article:
Wang Y, Wang W, Zhang Y, Wang X, Chang Z, Gu H, et al. A Case Report and Literature Review of Senile Myelodysplastic Syndrome with Mast Cell Hyperplasia. Ann Clin Case Rep. 2021; 6: 2044..
Search Our Journal
Journal Indexed In