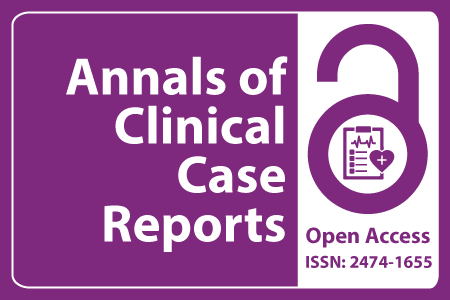 Journal Basic Info
Impact Factor: 1.809**
H-Index: 6
ISSN: 2474-1655
DOI: 10.25107/2474-1655
**Impact Factor calculated based on Google Scholar Citations. Please contact us for any more details.
Major Scope
Physiology
Pneumonia
Geriatric Medicine
Pharmacology and Therapeutics
Renal Disease
Child Birth
Tuberculosis
Molecular Biology
Abstract
Yang Cen#, Li Ligang#, Han Lei, Zhang Ruibo and Sun Yanyan*
Department of Anesthesiology, Shenzhen University General Hospital, Shenzhen University, China
#These authors contributed equally to this work
*Correspondance to: Sun Yanyan
PDF Full Text Case Report | Open Access
Abstract:
Ankylosing Spondylitis (AS) is a progressive chronic inflammatory disease with ankylosis of sacroiliac joint, intervertebral disc fiber ring and its surrounding connective tissue. Herein, we reported a severe case of a 45-years' old male patient who has the AS illness for 27 years and his condition was deteriorated in the last 2 years. Cobb's angle that measures the curvature of scoliosis is 180° with folding of the spine. His chin touching on chest, face on femur, sternum on pubis, namely "3-on" deformity and his head and neck movement was extremely limited. The patient received four stages of surgery from August 15th, 2019 to October 31st, 2019 to correct the spinal deformity with general anesthesia. Difficult airway in such patients is extremely challenge to the anesthesiologist during anesthesia management. For this case, the low-dose opioids combined with dexmedetomidine were slowly administered to induce very light sedation, which was used to apply awake intubation with FOB. Postoperatively, the patient was able to look straight and walk normally. There were no unanticipated events during stage I-VI.
Keywords:
Cite the Article:
Cen Y, Ligang L, Lei H, Ruibo Z, Yanyan S. Difficult Airway and Anesthetic Management in a "3-On" Ankylosing Spondylitis Patient. Ann Clin Case Rep. 2022; 7: 2328..
Search Our Journal
Journal Indexed In