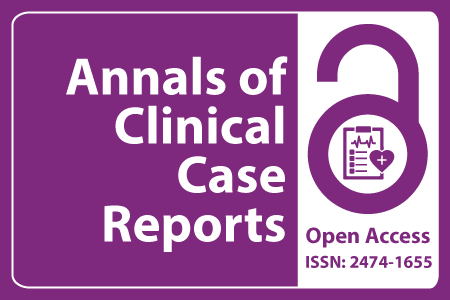 Journal Basic Info
Impact Factor: 1.809**
H-Index: 6
ISSN: 2474-1655
DOI: 10.25107/2474-1655
**Impact Factor calculated based on Google Scholar Citations. Please contact us for any more details.
Major Scope
Urology Cases
Respiratory Medicine
Family Medicine and Public Health
Psychiatry and Mental Health
Endocrinology
Tuberculosis
Genetics
Cancer Clinic
Abstract
Yasemin E*
Department of Pediatrics, Hacettepe University, Turkey
PDF Full Text Case Report | Open Access
Abstract:
Thiamine responsive megaloblastic anemia is a rare autosomal recessive disorder with a classical triad of megaloblastic anemia, sensorineural hearing loss and diabetes mellitus. TRMA is caused by mutations in the SLC19A2 gene. A 22-month-old male with anemia, diabetes mellitus and hearing loss was referred to our center. Sequence analysis of the SLC19A2 gene identified a novel homozygous mutation c.1000G>C p. (Gly334Arg) in exon 3. Lipophilic thiamine therapy (150 mg/day) was initiated. After one month of treatment, we were able to stop insulin treatment. Macrocytic anemia also resolved during the follow-up. Our patient did not benefit from thiamine treatment in terms of hearing loss. There are 14 Turkish patients with a diagnosis of TRMA in literature. All of the Turkish patients were molecularly confirmed to have homozygous mutations in SLC19A2 gene except for one patient and in 11 of 13 patients (84%) there was consanguinity between parents indicating that autosomal recessive rare disorders are seen more commonly in Turkey. TRMA should be kept in mind when a patient present with one or more of the classical symptoms and complete blood count, fasting blood glucose and hearing tests must be a part of the evaluation in these patients. Lifelong use of oral thiamine is recommended in TRMA patients.
Keywords:
TRMA; Rogers' syndrome; Thiamine; Anemia; SLC19A2
Cite the Article:
Yasemin E. Thiamine Responsive Megaloblastic Anemia Syndrome: A Novel Mutation and Review 2 of Turkish Patients. Ann Clin Case Rep. 2023; 8: 2498..
Search Our Journal
Journal Indexed In