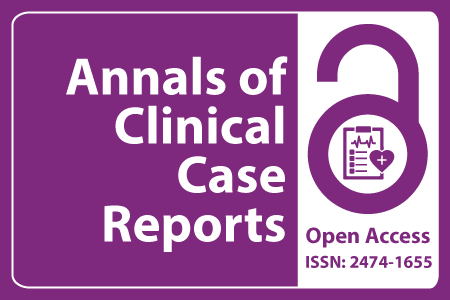 Journal Basic Info
Impact Factor: 1.809**
H-Index: 6
ISSN: 2474-1655
DOI: 10.25107/2474-1655
**Impact Factor calculated based on Google Scholar Citations. Please contact us for any more details.
Major Scope
Family Medicine and Public Health
Ophthalmology
Vascular Medicine
Nuclear Medicine
Physical Medicine & Rehabilitation
Otolaryngology
ENT
Psychiatry and Mental Health
Abstract
Qinghong Meng1, Huafeng Yu2, Jing Sun2, Yuling Han2, Dandan Liu1, Wei Gao1, Xiang Ma2*# and Kaihu Yao1*#
1Beijing Key Laboratory of Pediatric Respiratory Infection Diseases, Key Laboratory of Major Diseases in Children, Ministry of Education, National Clinical Research Center for Respiratory Diseases, National Key Discipline of Pediatrics, Beijing Pediatric Research Institute, Beijing Children's Hospital, Capital Medical University, National Center for Children's Health, China 2Department of Respiratory, Qilu Children's Hospital, Cheeloo College of Medicine, Shandong University, China #These authors contributed equally to this work
*Correspondance to: Xiang Ma,Kaihu Yao
PDF Full Text Review Article | Open Access
Abstract:
Objective: To evaluate the value of anti-PT IgA measurement for pertussis diagnosis. Methods: A total of 302 sera of children including 84 pertussis cases and 218 non-pertussis cases were collected in 2018. Anti-PT IgG and IgA concentrations were measured by ELISA. The anti-PT IgG and IgA levels were categorized as positive when values obtained were ≥ 100 IU/ml and ≥ 20 IU/ml, respectively. Anti-PT IgA was determined when the anti-PT IgG was detectable (≥ 5 IU/ml). Results: In non-pertussis patients, up to 73.9% of them had undetectable level. However, 34.5% of pertussis patients had anti-PT IgG level ≥ 100 IU/ml and only 32.1% were undetectable. A total of 23 patients had anti-PT IgA level ≥ 20 IU/ml, and 22 of them were found in pertussis patients. Among 29 pertussis patients who had anti-PT IgG levels of ≥ 100 IU/ml, only 8 unvaccinated and 7 vaccinated (>1 year) patients cloud be confirmed by only anti-PT IgG test in single samples. For 7 recently vaccinated patients and 7 children who may have been recently vaccinated (<1 year), eight of them cloud be confirmed by sequential testing of anti-PT IgA. Among 28 pertussis patients who had anti-PT IgG levels of 5- <100 IU/ml, 7 patients had anti-PT IgA level ≥ 20 IU/ml. Conclusion: The sequential testing of anti-PT IgA in patients who had detectable and uncertain anti-PT improved the serological diagnosis of recent pertussis.
Keywords:
Pertussis; Pertussis toxin; IgG; IgA; Children
Cite the Article:
Meng Q, Yu H, Sun J, Han Y, Liu D, Gao W, et al. Additional Test of Anti-Pt IgA in the Samples with Detectable Anti- PT IgG can Improve Serodiagnosis of Recent Pertussis. Ann Clin Case Rep. 2022; 7: 2132..
Search Our Journal
Journal Indexed In