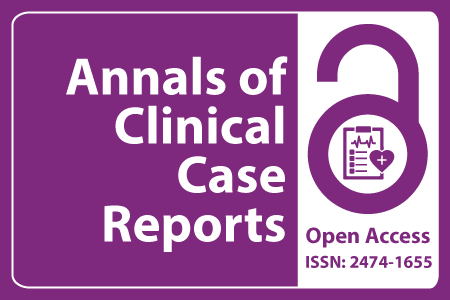 Journal Basic Info
Impact Factor: 1.809**
H-Index: 6
ISSN: 2474-1655
DOI: 10.25107/2474-1655
**Impact Factor calculated based on Google Scholar Citations. Please contact us for any more details.
Major Scope
Molecular Biology
Emergency Medicine and Critical Care
Asthma
Biochemistry and Biostatistics
Anatomy
Gastroenterology
Cardiac Surgery
Vascular Medicine
Abstract
Molins-Ballabriga G1*, Valls-Ontañón A2, Durán F3, Giralt-Hernando M2 and Hernández-Alfaro F2
1Department of Anesthesiology and Intensive Care, Teknon Medical Center, Barcelona, Spain
2Institute Maxillofacial, Teknon Medical Center, Barcelona, Spain
3Department of Maxillofacial Surgery, Autonomous University of Barcelona, Hospital Valle de Hebrón, Spain
*Correspondance to: Gloria Molins-Ballabriga
PDF Full Text Case Report | Open Access
Abstract:
Autonomic-dysfunction refers to problems of the autonomic nervous system. Hypokalemicperiodic- paralysis results in episodes of muscle weakness and low blood potassium levels. Mastcell- activation-syndrome is defined by the abnormal growth and accumulation of mast cells. Few clinical cases are found in the literature on the anesthetic management of each of these disorders, and there are no reported cases of adults with all three conditions undergoing surgery under general anesthesia. We report the case of a 36-year-old male with autonomic-dysfunction, hypokalemicperiodic- paralysis and mast-cell-activation-syndrome who safely underwent general anesthesia for bimaxillary orthognathic surgery.
Keywords:
Cite the Article:
Molins-Ballabriga G, Valls-Ontañón A, Durán F, Giralt-Hernando M, Hernández-Alfaro F. Anesthetic Management of a Patient with Autonomic Dysfunction, Hypokalemic Periodic Paralysis and Mast Cell Activation Syndrome Undergoing Bimaxillary Orthognathic Surgery: A Case Report. Ann Clin Case Rep. 2023; 8: 2410..
Search Our Journal
Journal Indexed In