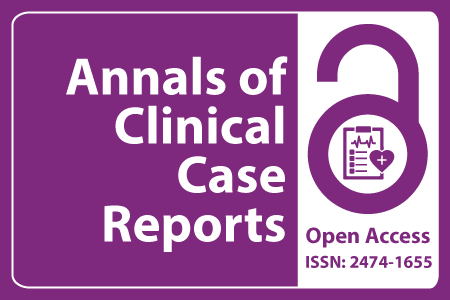 Journal Basic Info
Impact Factor: 1.809**
H-Index: 6
ISSN: 2474-1655
DOI: 10.25107/2474-1655
**Impact Factor calculated based on Google Scholar Citations. Please contact us for any more details.
Major Scope
Nuclear Medicine
Breast Neoplasms
Diabetology
Radiology Cases
Chemotherapy
Emergency Medicine and Critical Care
Asthma
Hepatology
Abstract
Karabudak S1*, Kurtoğlu AV1, Uslu F1 and Gürsoy AE2
1Department of Neurology, Bezmialem Vakif University Hospital, Turkey
2Department of Neurology, Basaksehir Cam and Sakura City Hospital, Turkey
*Correspondance to: Saniye Karabudak
PDF Full Text Case Report | Open Access
Abstract:
We report a rare case of Creutzfeldt-Jakob disease whose complaints started after a few weeks' mRNA COVID-19 vaccine. Prion diseases are neurodegenerative diseases which have long incubation periods. After clinical symptoms appear, it progresses rapidly to death. Beside clinical symptoms, EEG, Brain MRI and Protein 14-3-3 pozitivity support to diagnose. There is no effective treatment. In this paper, we present a case admitted to our clinic with rapidly progressive cognitive impairment after mRNA COVID-19 vaccine along with protein 14.3.3 positivity.
Keywords:
Cite the Article:
Karabudak S, Kurtoğlu AV, Uslu F, Gürsoy AE. A Case Report of Creutzfeldt-Jakob Disease after mRNA COVID-19 Vaccine. Ann Clin Case Rep. 2023; 8: 2408..
Search Our Journal
Journal Indexed In