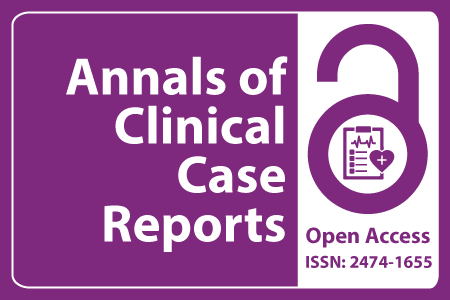 Journal Basic Info
Impact Factor: 1.809**
H-Index: 6
ISSN: 2474-1655
DOI: 10.25107/2474-1655
**Impact Factor calculated based on Google Scholar Citations. Please contact us for any more details.
Major Scope
Infectious Disease
Chronic Disease
Endoscopy
Chemotherapy
Nutrition and Food Science
Hepatology
Anesthesiology and Pain Medicine
Dermatology and Cosmetology
Abstract
Junying Cai
Department of Reproductive Center, Maternal and Child Health Hospital in GuangXi, China
*Correspondance to: Junying Cai
PDF Full Text Case Series | Open Access
Abstract:
Epithelial Ovarian Carcinoma (EOC) is the most common type of ovarian cancer and the most lethal gynecologic malignancy, with a mortality rate of 70%. Serous Ovarian Carcinoma (SOC) is the commonest type of EOC. There is a high incidence of ovarian cancer in infertility. However, there are only a few case reports outlining how SOC was discovered in infertile women. Here, we detail three infertility cases, who were found with persistent ovarian cysts by using continuous ultrasound monitoring, and they were diagnosed as SOC in stage I by examination of surgical and pathology specimens. No recurrence of the cancers occurred. However, one of the women became pregnant after conservative surgery, resulting in the live birth of a healthy baby girl. These cases are rare and unusual and suggest that continuous transvaginal ultrasound monitoring is helpful in detecting SOC at an early stage.
Keywords:
Continuous transvaginal ultrasound; Infertility; Serous ovarian carcinoma stage I;
Fertility preservation
Cite the Article:
Cai J. The Role of Continuous Transvaginal Ultrasound Monitoring for Detection of Early Stage Ovarian Serous Carcinoma in Infertile Women: Three Cases with 5-Year Follow Up. Ann Clin Case Rep. 2019; 4: 1640.
Search Our Journal
Journal Indexed In