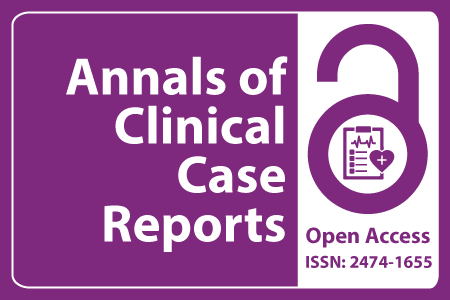 Journal Basic Info
Impact Factor: 1.809**
H-Index: 6
ISSN: 2474-1655
DOI: 10.25107/2474-1655
**Impact Factor calculated based on Google Scholar Citations. Please contact us for any more details.
Major Scope
Surgery Cases
Pathology
Anatomy
Medical Radiography
Orthopedics & Rheumatology
Anesthesiology and Pain Medicine
Lung Cancer
Allergy & Immunology
Abstract
Koji Nakashima1,2*, Kazunobu Monden1, Kazuyoshi Omori3, Toshie Araki3, Koji Manabe3, Hideaki Kaneto2 and Nobuhiro Okamura1,4
1Department of Medicine, Okamura Isshindow Hospital, Japan
2Department of Diabetes, Endocrinology and Metabolism, Kawasaki Medical School, Japan
3Department of Internal Medicine, Shigei Medical Research Hospital, Japan
4Department of Cardiovascular Medicine, Okayama University Medical School, Japan
*Correspondance to: Koji Nakashima
PDF Full Text Case Report | Open Access
Abstract:
The current COVID-19 pandemic brings about a worldwide health crisis, especially in subjects with metabolic abnormalities. We devised New Short-Term Intensive Insulin Therapy (N-SIIT) to avoid hypoglycemia and mitigate glucotoxicity and Insulin Resistance (IR). Here, we show a newly diagnosed diabetic subject with COVID-19 who was efficiently treated using N-SIIT. A 43-yearold male was hospitalized due to high fever, wet cough and loss of taste and smell. SARS-Cov-2 was positive in PCR test. Chest CT image showed pneumonia. Immediately, we started N-SIIT, but pneumonia drastically aggravated on day 3. However, by continuing N-SIIT, clinical data were improved, and various symptoms disappeared on day 8. The required insulin dose was decreased and finally replaced by oral diabetes agents. He was discharged on day 13 under stable conditions. Pulmonary infiltration in the chest CT completely disappeared. We did not use any antiviral medicine or steroids, but COVIT-19 was cured by N-SIIT. Indeed, N-SIIT mitigated hyperglycemic adverse effects, leading to reduction of inflammatory cytokines and decrease of angiotensin-converting enzyme 2 expressions which is known to act as a receptor for SARS-CoV-2. We also assume that the mitigation of glucotoxicity and IR might have revived his own healthy metabolism and immune response. It is necessary to perform further clinical trials with a large number of subjects to establish practical therapeutic strategies.
Keywords:
Cite the Article:
Nakashima K, Monden K, Omori K, Araki T, Manabe K, Kaneto H, et al. Efficacy of New Short-Term Intensive Insulin Therapy in a Newly Diagnosed Diabetes Patient Infected with COVID-19: Case Report. Ann Clin Case Rep. 2021; 6: 2036..
Search Our Journal
Journal Indexed In