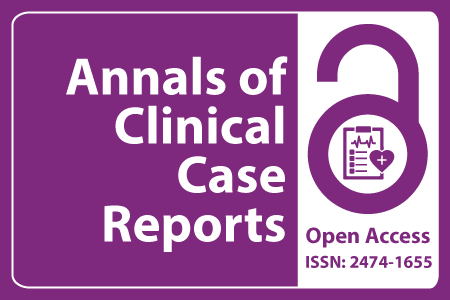 Journal Basic Info
Impact Factor: 1.809**
H-Index: 6
ISSN: 2474-1655
DOI: 10.25107/2474-1655
**Impact Factor calculated based on Google Scholar Citations. Please contact us for any more details.
Major Scope
Microbiology
Otolaryngology
Endoscopy
Pneumonia
Nephrology
Pathology
Biochemistry and Biostatistics
Nursing
Abstract
Zhang Z1*#, Chen K2#, Zhang Y2, Sihan E2 and Liang Y2*
1School of Anesthesiology, Weifang Medical University, China
2Department of Orthopedics, Affiliated Hospital of Weifang Medical University, China #Both authors contributed equally to this wor
*Correspondance to: Yingxia Liang
PDF Full Text Case Report | Open Access
Abstract:
Intractable hiccups are triggered by many factors, and current treatment options are often ineffective. Low-temperature plasma radiofrequency ablation, as a minimally invasive surgery, is an effective method for the treatment of some neurogenic cervical spondylosis. The report describes a 64-yearold patient with intractable hiccups who had been hospitalized for 2 months without satisfactory results from medication. MR examination and anterior cervical radiography revealed that the patient's hiccups were caused by a protruding nucleus pulposus causing nerve root compression. Therefore, a low-temperature plasma radiofrequency ablation treatment was administered to the patient. Following treatment for 3 days, the patient was discharged with significant relief from the symptoms associated with hiccups. After one month of treatment, the frequency of hiccups was reduced significantly and only appeared on occasion. A new treatment for this intractable hiccup caused by nerve compression is presented here, and more cases are needed to prove its effectiveness.
Keywords:
Intractable hiccup; Low-temperature plasma radiofrequency ablation; Nerve root type cervical spondylosis; Diaphragm muscle; Phrenic nerve
Cite the Article:
Chen K, Zhang Y, Sihan E, Zhang Z, Liang Y. Using Low-Temperature Plasma Radiofrequency Ablation in the Treatment of an Intractable Hiccup: A Case Report. Ann Clin Case Rep. 2023; 8: 2399..
Search Our Journal
Journal Indexed In