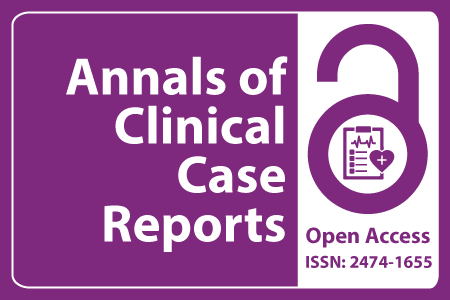 Journal Basic Info
Impact Factor: 1.809**
H-Index: 6
ISSN: 2474-1655
DOI: 10.25107/2474-1655
**Impact Factor calculated based on Google Scholar Citations. Please contact us for any more details.
Major Scope
Asthma
Pediatrics
Anesthesiology and Pain Medicine
Child Birth
Internal Medicine
Vascular Medicine
Radiology Cases
Endocrinology
Abstract
Dekang Liu* and Xiaowei Guan*
Department of Human Anatomy and Histoembryology, Nanjing University of Chinese Medicine, China
*Correspondance to: Dekang Liu
PDF Full Text Review Article | Open Access
Abstract:
FAM83D is a spindle related protein and plays critical roles in mid-plate formation during mitosis. Aberrant FAM83D expression was reported in multiple cancers. Here, we summarized the latest researches of FAM83D in recent five years, and discussed the relationship of FAM83D and cancer diagnosis, development and prognosis, aiming to provide new perspectives for the research of FAM83D in tumors.
Keywords:
FAM83D; Malignant tumors; Tumor biomarkers
Cite the Article:
Liu D, Guan X. FAM83D and Malignant Tumors: A Brief Literature Review. Ann Clin Case Rep. 2021; 6: 2062.
Search Our Journal
Journal Indexed In