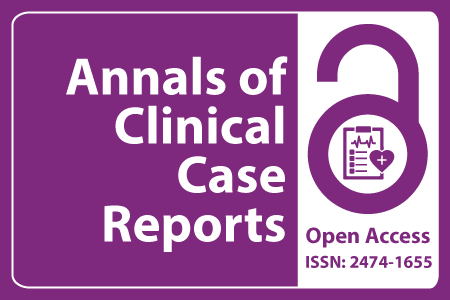 Journal Basic Info
Impact Factor: 1.809**
H-Index: 6
ISSN: 2474-1655
DOI: 10.25107/2474-1655
**Impact Factor calculated based on Google Scholar Citations. Please contact us for any more details.
Major Scope
Breast Neoplasms
Trauma
Nuclear Medicine
Physical Medicine & Rehabilitation
ENT
Ophthalmology
Molecular Biology
Chemotherapy
Abstract
Huang Y1*, Chen Q1 and Li X1,2
1Xiamen Eye Centre, Xiamen University, China
2Department of Ophthalmology, Peking University People's Hospital, Beijing, China
*Correspondance to: Yanming Huang
PDF Full Text Case Report | Open Access
Abstract:
Background: We described a rare case of whitish hyphema, resulted from spontaneous chylaemia of anterior chamber in uncontrolled diabetic hyperlipidemia. Case Report: A 45-year-old man presented acute blurred vision and whitish left eye for 2 days, without any pain or discomfort, no ocular trauma and surgery history. The visual acuity was handmovement and Intraocular Pressure (IOP) was 37.1 mmHg. The visual acuity and IOP restored in several days with spontaneous resolution of the milky fluid. Biochemistry tests proved the milky fluid was chylaemia of anterior chamber. A fluorescein angiography and irrigation operation was performed, which revealed it came from rupture of iris capillary. Conclusion: Milky fluid in anterior chamber probably imply a special type of hyphema resulted from uncontrolled diabetic retinopathy and hyperlipidemia.
Keywords:
Cite the Article:
Huang Y, Chen Q, Li X. Spontaneous Whitish Hyphema in Diabetic Hyperlipidemia: A Case Report. Ann Clin Case Rep. 2023; 8: 2377..
Search Our Journal
Journal Indexed In