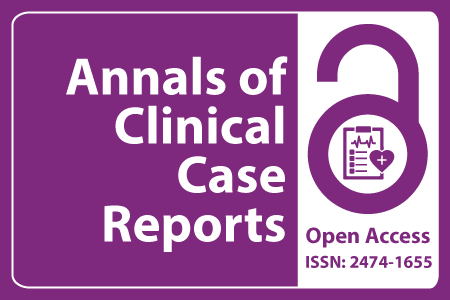 Journal Basic Info
Impact Factor: 1.809**
H-Index: 6
ISSN: 2474-1655
DOI: 10.25107/2474-1655
**Impact Factor calculated based on Google Scholar Citations. Please contact us for any more details.
Major Scope
Pharmacology and Therapeutics
ENT
Cardiac Surgery
Nuclear Medicine
Orthopedics & Rheumatology
Pediatrics
Respiratory Medicine
Cardiovascular Medicine
Abstract
Zhang Z*, Wu XM, Li W and Zhang Y*
Department of Integrated Traditional Chinese Medicine and Western Medicine Oncology, Affiliated Hospital of Jiangnan University, China
*Correspondance to: Zhen Zhang
PDF Full Text Case Report | Open Access
Abstract:
Anlotinib is a new multi‐targeted with broad inhibitory for tumor angiogenesis, and it has been approved as a third-line therapy for Non-Small Cell Lung Cancer (NSCLC) in China. Based on the characteristic of anti-tumor activity, anlotinib can be applied to multiple solid tumors. However, no reports on the use of anlotinib in urinary system cancer could be found. Here, we described a case report that evaluates the efficacy and safety of anlotinib in treating renal pelvis urothelial carcinoma with lung metastases. After the failure of conventional chemotherapy, an elderly patient received targeted treatment of anlotinib on dose of 8 mg/d. The patient began to achieve an unexpected outcome which was assessed as Partial Response (PR) by imaging examination after two cycles of treatment. In addition, the outcome of PR continued for over one year and no signs of adverse events were appeared during the treatment. According to our positive report, anlotinib is likely to become a new approach in treatment strategies of urinary system cancer.
Keywords:
Cite the Article:
Zhang Z, Wu X, Li W, Zhang Y. Anlotinib in Treatment of Renal Pelvis Urothelial Carcinoma with Lung Metastases: A Case Report. Ann Clin Case Rep. 2022; 7: 2370..
Search Our Journal
Journal Indexed In