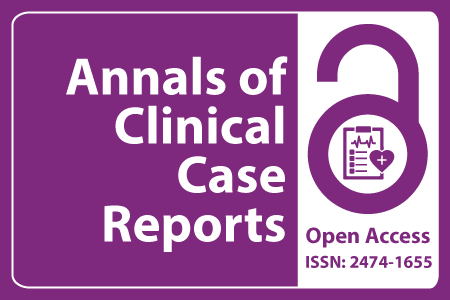 Journal Basic Info
Impact Factor: 1.809**
H-Index: 6
ISSN: 2474-1655
DOI: 10.25107/2474-1655
**Impact Factor calculated based on Google Scholar Citations. Please contact us for any more details.
Major Scope
Oncology Cases
Genetics
Endoscopy
Otolaryngology
Family Medicine and Public Health
Cardiovascular Medicine
Breast Neoplasms
Inflammation
Abstract
Cheng Y and Zhang Y*
Department of Respiratory Medicine, Xinhua Hospital Affiliated to Shanghai Jiao Tong University School of Medicine, China
PDF Full Text Case Report | Open Access
Abstract:
Introduction: Exogenous Lipoid Pneumonia (ELP) is a rare kind of pneumonia whose pathogenesis constitutes the inhalation or aspiration of a fatty substance. It often manifests as a chronic respiratory illness like interstitial lung diseases. As can be seen from this patient, patients with ELP still need to be alert to the possibility of complicated with other diseases when they have fever symptoms. Case Report: We make a case report of a 76-year-old female who presented with fever and cough. Chest radiograph revealed findings bilateral consolidation in the lower lobes. Pathology micrograph of the bilateral consolidation showing lipid-filled vacuoles. On further questioning, the patient received a total amount of 500 ml paraffin oil due to intestinal obstruction one month before admission. After anti-infective and anti-inflammatory treatment, the symptom of fever did not improve. However, the patient's temperature returned to normal after intravenous fluids were discontinued. Conclusion: Our case illustrates an unusual ELP presenting with drug fever that makes differential diagnosis more complicated. Clinicians should be aware of ELP pneumonia, which may manifest as infectious pneumonia.
Keywords:
Cite the Article:
Cheng Y, Zhang Y. Exogenous Lipoid Pneumonia Complicated with Drug Fever in a Patient with Ileus: A Case Report. Ann Clin Case Rep. 2022; 7: 2352.
Search Our Journal
Journal Indexed In