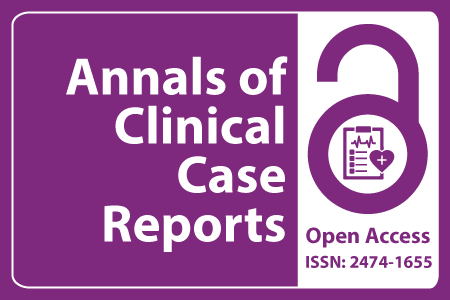 Journal Basic Info
Impact Factor: 1.809**
H-Index: 6
ISSN: 2474-1655
DOI: 10.25107/2474-1655
**Impact Factor calculated based on Google Scholar Citations. Please contact us for any more details.
Major Scope
Nephrology
Infectious Disease
Pathology
Transplantation Medicine
Neurology
Veterinary Sciences
Hepatitis
Signs and Symptoms-Clinical Findings
Abstract
Fangfang Zhou1#, Chunlan Ma2#, YuJun Li3, Miao Zhang4 and Wenna Liu1*
1Department of Human Anatomy, College of Basic Medicine and Forensic, North Sichuan Medical University, P. R. China
2Department of Respiratory Medicine, The First Affiliated Hospital of Chengdu Medical College, P. R. China
3Department of Foreign Languages, North Sichuan Medical University, P. R. China
4Department of Obstetrics and Gynecology, The Affiliated Hospital of North Sichuan Medical University, China
#These authors contributed equally to this work
PDF Full Text Research Article | Open Access
Abstract:
Objectives: To assess the effect of extremely low frequency electromagnetic radiation on pregnancy outcomes. Design: PubMed, Web of Science, Cochrane Library, Embase and EBSCO were searched until March 10th, 2021. Search type for queue research on influence of electromagnetic field radiation on pregnancy results. Data were screened and extracted independently by two researchers. Review Manager 5.3 software was used for the meta-analysis. Participants: Pregnant women and newborns who live and do not live near extremely low frequency electromagnetic fields. Interventions: Sustained exposure to extremely low frequency electromagnetic radiation during pregnancy. Results: There was no significant increase in the risk of miscarriage, stillbirth, birth defects and preterm delivery in the pregnant women who lived near the electromagnetic fields compared with the control group. Conclusion: No correlation has been found between maternal ELF-EMF exposure and miscarriage, stillbirth, neonatal birth defects and preterm delivery, while the effects on small gestational age and low birth weight are still uncertain. Related research with high-quality large samples and different regions are still needed for further verification.
Keywords:
Cite the Article:
Zhou F, Ma C, Li Y, Zhang M, Liu W. The Effect of Extremely Low-Frequency Electromagnetic Radiation on Pregnancy Outcome: A Meta-Analysis. Ann Clin Case Rep. 2022; 7: 2326.
Search Our Journal
Journal Indexed In