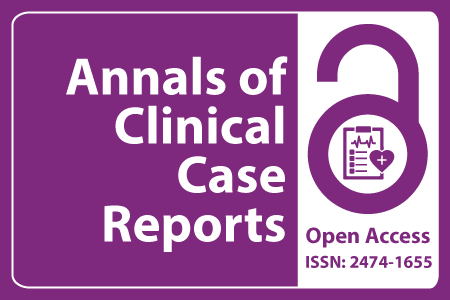 Journal Basic Info
Impact Factor: 1.809**
H-Index: 6
ISSN: 2474-1655
DOI: 10.25107/2474-1655
**Impact Factor calculated based on Google Scholar Citations. Please contact us for any more details.
Major Scope
Dentistry and Oral Biology
Nuclear Medicine
Infectious Disease
Medical Radiography
Veterinary Sciences
Otolaryngology
Emergency Medicine and Critical Care
Inflammation
Abstract
Marcos Cammarosano Kopczynski*, Natasha Bertocco Teixeira, Juliana de Paula da Silva Cruz and Daniel Gonçalves dos Santos
Medical Surgical Clinic, Albert Einstein Israelite Hospital, São Paulo, Brazil
*Correspondance to: Marcos C Kopczynski
PDF Full Text Case Report | Open Access
Abstract:
Spinal epidural abscess is a rare condition that can have different outcomes, from minimal involvement without sequela, to major motor impairments, limiting the patient's functional independence and, therefore, causing a strong negative impact on the quality of life. This study describes the evolution of a patient throughout his hospital stay. The subject underwent intensive motor physiotherapeutic treatment, where his initial functional clinical condition was of total dependence to perform activities of daily living and motor skills. At the end of the treatment, there was a significant improvement in motor skills and functionality, highlighting the fundamental role of acutely initiated physiotherapy.
Keywords:
Cite the Article:
Kopczynski MC, Teixeira NB, de Paula da Silva Cruz J, dos Santos DG. In- Hospital Intensive Motor Physical Therapy in Spinal Cord Infection – Case Report. Ann Clin Case Rep. 2022; 7: 2278..
Search Our Journal
Journal Indexed In