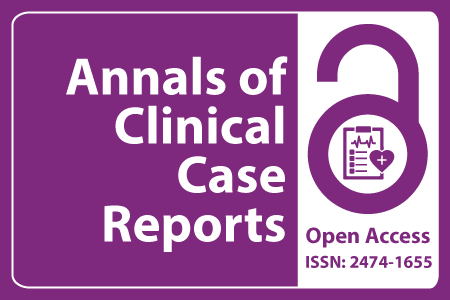 Journal Basic Info
Impact Factor: 1.809**
H-Index: 6
ISSN: 2474-1655
DOI: 10.25107/2474-1655
**Impact Factor calculated based on Google Scholar Citations. Please contact us for any more details.
Major Scope
Cardio-Thoracic Surgery
Forensic and Legal Medicine
Tuberculosis
Depression
Nuclear Medicine
Signs and Symptoms-Clinical Findings
Genetics
Ophthalmology
Abstract
Carlota Gordaliza Pastor*
University Clinical Hospital of Valladolid (HCUV), Spain
*Correspondance to: Carlota Gordaliza Pastor
PDF Full Text Case Report | Open Access
Abstract:
Osteoarthrosis of the Temporomandibular Joint (TMJ) is characterized by deterioration and abrasion of the articular cartilage and soft tissue surfaces that is accompanied by thickening and remodeling of the underlying bone. Patients report pain, jaw muscle fatigue, stiffness, and reduced mobility. Surgical treatment should be considered after failure of other non-invasive methods and if quality of life is significantly affected. TMJ disorders fall into the category of difficult airway and nasotracheal intubation with optical fiberoptic bronchoscopy with the patient awake is the technique of choice.
Keywords:
Cite the Article:
Pastor CG. Nasotracheal Intubation Under Fiberbronchoscopy: Only One in One Option Patient with Bilateral Arthrosis of the Joint Temporomandibular. Ann Clin Case Rep. 2022; 7: 2254..
Search Our Journal
Journal Indexed In