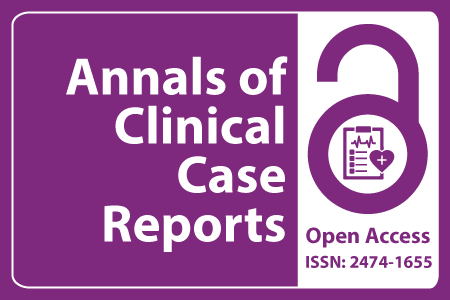 Journal Basic Info
Impact Factor: 1.809**
H-Index: 6
ISSN: 2474-1655
DOI: 10.25107/2474-1655
**Impact Factor calculated based on Google Scholar Citations. Please contact us for any more details.
Major Scope
Hepatology
Hepatitis
Veterinary Sciences
Renal Disease
Genetics
Nursing
Orthopedics & Rheumatology
Dentistry and Oral Biology
Abstract
Qiubing Zhang1#, Fang Gou2#, Zhitao Yan1, Yuanjun He1 and Ping Shi2*
1Department of Cardiology, Guangyuan Central Hospital, China
2Guangyuan Central Hospital, China #These authors contributed equally to this work
PDF Full Text Case Report | Open Access
Abstract:
A 30-year-old male underwent percutaneous coronary intervention for acute myocardial infarction. The patient developed fever after the operation, and CT revealed a 6.4 cm × 4.8 cm soft tissue mass around the proximal segment of the right coronary artery, between the left main pulmonary artery and the left heart. The density of the mass was not uniform; the boundary was unclear, with invasion of the pericardium, left coronary artery, some branches of the left pulmonary artery and vein, and the left heart. The pathological examination at the superior hospital suggested that the mass was mainly composed of spindle cells with slightly transparent cytoplasm. Immunohistochemistry showed HMB-45 (+), EMA (±), SMA (+), MDM2 (+), and CD63 (partial +). No MDM2 gene amplification was found by Fluorescence in situ Hybridization (FISH). This is the first reported case of acute myocardial infarction caused by coronary artery compression by myocardial Perivascular Epithelioid cell tumor (PEComa), which differs from previously reported cases of pericardial/ myocardial PEComas.
Keywords:
Perivascular Epithelioid Cell tumor (PEComa); Coronary artery; Acute myocardial infarction
Cite the Article:
Zhang Q, Gou F, Yan Z, He Y, Shi P. Acute Myocardial Infarction Caused by Coronary Artery Compression by Perivascular Epithelioid Cell Tumor: A Case Report. Ann Clin Case Rep. 2022; 7: 2119..
Search Our Journal
Journal Indexed In