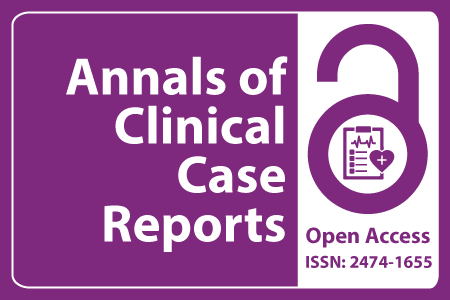 Journal Basic Info
Impact Factor: 1.809**
H-Index: 6
ISSN: 2474-1655
DOI: 10.25107/2474-1655
**Impact Factor calculated based on Google Scholar Citations. Please contact us for any more details.
Major Scope
Pneumonia
Internal Medicine
Pharmacology and Therapeutics
Asthma
Trauma
Physiology
Tuberculosis
Pulmonary Medicine
Abstract
Jo KJ, Kim T, Lim JK, Kim YA and Park SE*
Department of Pediatrics, Pusan National University Children's Hospital, Republic of Korea
PDF Full Text Case Report | Open Access
Abstract:
Although Coronavirus Disease 2019 (COVID-19) vaccines have been associated with a low incidence of Multisystem Inflammatory Syndrome in Children (MIS-C), several MIS-C cases following COVID-19 vaccination have been reported globally. Here, we report a case of persistent fever, mucocutaneous inflammation, and elevated inflammatory markers after COVID-19 vaccination. A previously healthy 13-year-old boy presented with fever and headache for two days. He had received a second dose of COVID-19 vaccine (Pfizer-BioNTech BNT162b2) approximately nine weeks prior. Laboratory tests revealed elevated levels of inflammatory markers and Echocardiography revealed normal ventricular function and a normal coronary artery. He had no history of diagnosis of COVID-19, and the severe acute respiratory syndrome coronavirus-2 reverse transcriptase polymerase chain reaction result was negative. After admission, the patient developed a skin rash, bilateral conjunctival injection, abdominal pain, and hypotension. Based on diagnostic criteria, MIS-C was strongly suspected. We initiated intravenous gamma globulin and methylprednisolone. Following treatment, the symptoms improved, and inflammatory markers decreased. We report the first Korean child who developed MIS-C following COVID-19 vaccination.
Keywords:
Coronavirus Disease 2019 (COVID-19); COVID-19 vaccination; Multisystem inflammatory syndrome; Children
Cite the Article:
Jo KJ, Kim T, Lim JK, Kim YA, Park SE. Multisystem Inflammatory Syndrome in Children Following COVID-19 Vaccine (Pfizer-BioNTech BNT162b2): A Case Report. Ann Clin Case Rep. 2022; 7: 2199..
Search Our Journal
Journal Indexed In