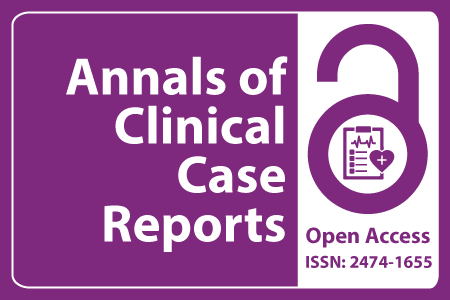 Journal Basic Info
Impact Factor: 1.809**
H-Index: 6
ISSN: 2474-1655
DOI: 10.25107/2474-1655
**Impact Factor calculated based on Google Scholar Citations. Please contact us for any more details.
Major Scope
Transplantation Medicine
Dermatology and Cosmetology
Physiology
Surgery Cases
Forensic and Legal Medicine
Genetics
Tuberculosis
Veterinary Sciences
Abstract
Xiang Li1, Yan-Jun Jiang2, Ju-Ju Shang1*, Hong-Xu Liu1, Qi Zhou1, Chao Liu1 and Tong Tong1
1Department of Cardiology, Beijing Hospital of Traditional Chinese Medicine affiliated to Capital Medical University, China 2Department of Cardiology, Clinical Medical School, Beijing University of Traditional Chinese Medicine, China
PDF Full Text Case Series | Open Access
Abstract:
Cardiogenic Shock (CS) is a serious complication of Acute Myocardial Infarction (AMI) with a high fatality rate with existing treatment methods. We report two clinical cases in which Traditional Chinese Herbs (TCH) combined with acupuncture successfully improved the prognosis of patients with AMI complicated with refractory CS. The patients with AMI developed CS while undergoing standard Western medicine treatment, including coronary revascularization; hemodynamics were effectively maintained with the assistance of vasoactive drugs even an Intra-Aortic Balloon Pump (IABP). After the implementation of TCHs with similar effects and acupuncture, not only did the patients' status improve but so did the long-term clinical benefits. Given the current high fatality rate of CS, the treatment method used successfully in these two cases offers new opportunities for the effective treatment of CS.
Keywords:
ACEI; Percutaneous coronary intervention; Periprocedure myocardial injury
Cite the Article:
Li X, Jiang Y-J, Shang J-J, Liu H-X, Zhou Q, Liu C, et al. Treatment for Refractory Cardiogenic Shock Using Traditional Chinese Herbs Combined with Acupuncture: Two Case Reports. Ann Clin Case Rep. 2021; 6: 2057..
Search Our Journal
Journal Indexed In