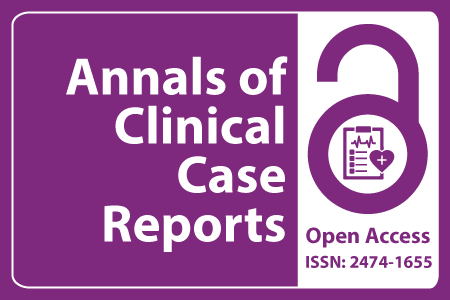 Journal Basic Info
Impact Factor: 1.809**
H-Index: 6
ISSN: 2474-1655
DOI: 10.25107/2474-1655
**Impact Factor calculated based on Google Scholar Citations. Please contact us for any more details.
Major Scope
Hematology
Nuclear Medicine
Genetics
Urology Cases
Psychiatry and Mental Health
Neurology
Respiratory Medicine
Nutrition and Food Science
Abstract
Sofía Sierra-Poblete1, Alejandro Bautista-Perez-Gavilan1, Arturo Garcia-Arroyo1, Oscar Enrique Lucio-Baez1, Valentina Prieto-Vargas1, Nilda Espinola-Zavaleta2, Jorge Luis Bermudez-Gonzalez1,2, Jose Antonio Luna-Alvarez-Amezquita2, Arantza Marie Perez- Partida2, Joaquin Berarducci2, Javier Ivan Armenta-Moreno2, Carlos Alberto Villa-Ramirez1, Andrea Ibarra Moreno2 and Erick Alexanderson-Rosas1,2*
1Faculty of Medicine, National Autonomous University of Mexico, Mexico 2Nuclear Cardiology Deparment, National Institute of Cardiology Ignacio Chavez, Mexico
*Correspondance to: Erick Alexanderson-Rosas
PDF Full Text Case Report | Open Access
Abstract:
Early diagnosis and treatment of complete atrioventricular septal defects are of vital importance to avoid permanent cardiovascular disease and, more importantly, the death of a patient. This article is a documentation of the diagnosis and treatment of a patient with a common atrioventricular septation defect, referred to our institution.
Keywords:
Cite the Article:
Sierra-Poblete S, Bautista-Perez- Gavilan A, Garcia-Arroyo A, Lucio- Baez OE, Prieto-Vargas V, Zavaleta NE, et al. Atrioventricular Septation Defect - A Case Report and Review of the Literature. Ann Clin Case Rep. 2022; 7: 2115..
Search Our Journal
Journal Indexed In