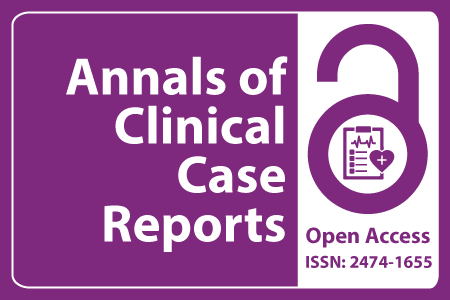 Journal Basic Info
Impact Factor: 1.809**
H-Index: 6
ISSN: 2474-1655
DOI: 10.25107/2474-1655
**Impact Factor calculated based on Google Scholar Citations. Please contact us for any more details.
Major Scope
Cardiology
Dentistry and Oral Biology
Vascular Medicine
Pulmonary Medicine
Orthopedics & Rheumatology
Chemotherapy
Depression
Endocrinology
Abstract
Zhong Hua1#, Iqra Ijaz2#, Muhammad Naveed Shahzad3,4#, Duanyi5, Hu Gaoyun6, Faiza Nawaz Satti7, Fu Xiao Dong1* and Lubna Ejaz Kahloon7*
1Department of Obstetrics, First Affiliated Hospital of Southwest Medical University, PR China
2Sichuan Provincial Center for Gynecological and Breast Diseases, Southwest Medical University, PR China
3Department of Hematology, Stem Cell Laboratory, The Affiliated Hospital of Southwest Medical University, PR China
4Department of Medicine, Holy Family Hospital, Pakistan
5Department of Pathology, First Affiliated Hospital of Southwest Medical University, PR China
6Department of Radiology, First Affiliated Hospital of Southwest Medical University, PR China
7Department of Obstetrics and Gynecology, Holy Family Hospital, Pakistan
#These authors contributed equally to this work
*Correspondance to: Fu Xiao Dong
PDF Full Text Case Report | Open Access
Abstract:
Pregnancy with Primary Breast Burkitt Lymphoma (PBBL) is a highly aggressive Non-Hodgkin's Lymphoma (NHL), currently reports as sporadic cases. Here is a case of a 34-year-old lady, with gestational age of 28 weeks, who presented with an abrupt appearance of Burkitt Lymphoma (BL) treated in a tertiary care hospital. The initial unusual presentation with an enlarged protruding right eyeball was quite a puzzle. Non-resolving Unilateral (U/L) proptosis and sustained mastitis led to a Multidisciplinary Team (MDT) discussion for the management of the pregnant patient. Ultimately through a chain of investigations, the culprit was detected and most importantly the patient agreed to receive the antenatal combined chemotherapy with R-CHOP regime instead of labor induction or postponing treatment until term delivery. Afterward, during the early chemotherapy period at 32+ weeks, a healthy premature baby was delivered smoothly by the vaginal route, weighing 1,510 g with a good Apgar score. Later in the course, postnatal Intrathecal Chemotherapy (ITC) was administered as the patient's sensorium was affected due to lymphoma infiltration to the Central Nervous System (CNS). The patient's symptoms were relieved quite a bit as soon as the therapy ensued. But unfortunately, due to an aggressive refractory malignancy, it could not be controlled and the patient survived a year after the diagnosis. We believe that MDT plays a pivotal role in establishing the diagnosis and tailoring treatment of such rare, complicated and challenging obstetrical cases. Therefore this aspect should always be taken into account as early as possible for speedy decision-making for obstetrics cases with atypical Signs and Symptoms (S/S).
Keywords:
Lymphoma; Pregnancy; Antenatal chemotherapy; Multidisciplinary analysis
Cite the Article:
Hua Z, Ijaz I, Shahzad MN, Duanyi, Gaoyun H, Satti FN, et al. Multidisciplinary Management and Antenatal Care of a Third-Trimester Pregnancy Complicated with a Hasty Breast Burkitt Lymphoma with Atypical Symptoms. Ann Clin Case Rep. 2022; 7: 2110..
Search Our Journal
Journal Indexed In