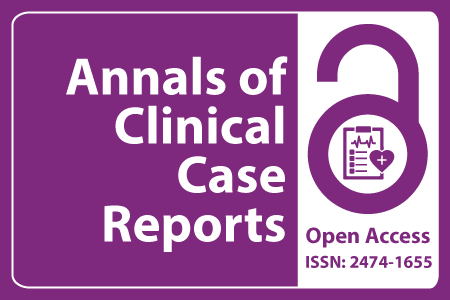 Journal Basic Info
Impact Factor: 1.809**
H-Index: 6
ISSN: 2474-1655
DOI: 10.25107/2474-1655
**Impact Factor calculated based on Google Scholar Citations. Please contact us for any more details.
Major Scope
Women's Health Care
Otolaryngology
Hematology
Trauma
Surgery Cases
Cardiology
Microbiology
Vascular Medicine
Abstract
Yue Zhang, Xiaowei Zheng, Ling Ning, Wenyuan Li, Jing Yang, Beibei Huang, Hua Han, Yuanyuan Xu, Lei Wen, Yan Jiang and Lei Li*
Department of Infectious Disease, The First Affiliated Hospital of USTC, Division of Life Sciences and Medicine, University of Science and Technology of China, China
PDF Full Text Case Report | Open Access
Abstract:
Neuromyelitis Optica Spectrum Disorder (NMOSD) is a group of severe inflammatory demyelinating diseases of the central nervous system that affects the optic nerve and spinal cord. The pathogenesis of NMOSD is complicated, while therapies for NMOSD are limited and only partially effective in most cases. Virus infection is considered to be one of the causes of NMOSD. Presented is a patient with NMOSD and varicella. The diagnosis is confirmed by related auxiliary examinations, such as Varicella-Zoster Virus (VZV) antibody test and AQP4-IgG. In terms of treatment, on the basis of conventional antiviral treatment, high-dose glucocorticoid was given timely with the assistance of relevant departments, and the prognosis of patients has improved. Early, accurate diagnosis of patients with NMOSD that are critical to mitigate the risk of disability associated with this disease. Awareness of the potentially varied presentation of VZV myelitis can enable earlier recognition and specific treatment. Besides acting as initiator, VZV infection also can be an aggravating factor for NMOSD.
Keywords:
Varicella; Varicella-zoster virus; Neuromyelitis optica spectrum disorder; Area postrema syndrome; Complications; Prognosis
Cite the Article:
Zhang Y, Zheng X, Ning L, Li W, Yang J, Huang B et al. An Adult Varicella Case with Neuromyelitis Optica Spectrum Disorder: VZV Infection as Aggravating Rather than Initiator Factor. Ann Clin Case Rep. 2022; 7: 2102..
Search Our Journal
Journal Indexed In