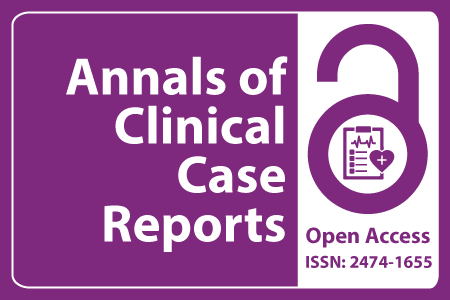 Journal Basic Info
Impact Factor: 1.809**
H-Index: 6
ISSN: 2474-1655
DOI: 10.25107/2474-1655
**Impact Factor calculated based on Google Scholar Citations. Please contact us for any more details.
Major Scope
Hepatology
Cardiac Surgery
Cancer Clinic
Hepatitis
Genetics
Radiology Cases
Emergency Medicine and Critical Care
Breast Neoplasms
Abstract
Natalya Hlutkina1* and Victor Zinchuk2*
1Department of Internal Medicine, Grodno State Medical University, Belarus 2Department of Normal Physiology, Grodno State Medical University, Belarus
*Correspondance to: Natalya Hlutkina and Victor Zinchuk
PDF Full Text Research Article | Open Access
Abstract:
Background: Although the approaches to management of Coronavirus Disease-2019 (COVID-19) have been improved, there is no clear understanding of the essence of this disease characterized by pronounced signs of hypoxic respiratory failure. Objectives: The purpose of this study was to investigate hemoglobin-oxygen affinity and the gaseous transmitters Nitric Oxide (NO) and Hydrogen Sulfide (H2S) in patients with COVID-19. Methods: The object of the study was patients with COVID-19 whose major parameters of blood oxygen transport (hemoglobin-oxygen affinity) and the gaseous transmitters Nitric Oxide (NO) and Hydrogen Sulfide (H2S) were determined. Results: As compared to healthy individuals, the patients with COVID-19 showed decreased SO2 and pCO2 and elevated pH of the blood. We found an increase in the values of p50st and p50act by 14% and 6.4%, respectively (p<0.05), and the corresponding shift in the oxyhemoglobin dissociation curve rightwards, which was apparently a response for tissue hypoxia developed due to pulmonary circulation insufficiency. The above patients demonstrated an elevation in the nitrate/nitrite content and a reduced concentration of blood plasma hydrogen sulfide. Conclusion: The alterations found in blood oxygen-binding properties resulted from the changes in the levels of the gaseous transmitters NO and H2S, which is essential in the pathogenesis of hypoxia developed under this pathology.
Keywords:
Coronavirus disease-2019; Hemoglobin-oxygen; Nitric oxide; Hydrogen sulfide
Cite the Article:
Hlutkina N, Zinchuk V. Hemoglobin- Oxygen Affinity and Gaseous Transmitters (Nitric Oxide, Hydrogen Sulfide) in Patients with COVID-19. Ann Clin Case Rep. 2022; 7: 2172..
Search Our Journal
Journal Indexed In