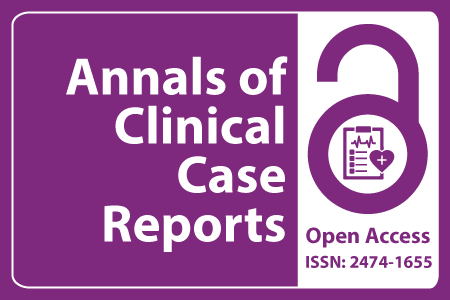 Journal Basic Info
Impact Factor: 1.809**
H-Index: 6
ISSN: 2474-1655
DOI: 10.25107/2474-1655
**Impact Factor calculated based on Google Scholar Citations. Please contact us for any more details.
Major Scope
Orthopedic Sugery
Anesthesiology and Pain Medicine
Diabetology
Biochemistry and Biostatistics
Internal Medicine
Vascular Medicine
Genetics
Child Birth
Abstract
Qiujian Yu1, Qunzhu Shang1, Qian Wu1, Xiaoyan Zhu1, Qionghua Deng1, Jibo Qu2, Shujuan Dai1* and Qinglong Ai1*
1Department of Neurology, First Affiliated Hospital of Kunming Medical University, China
2Department of Neurology, Hospital of Honghe State Affiliated to Kunming Medical University, China
*Correspondance to: Shujuan Dai
PDF Full Text Case Report | Open Access
Abstract:
Posterior Reversible Encephalopathy Syndrome (PRES) is associated with many diverse clinical comorbid, the most common of which are hypertension, eclampsia, renal failure and immunosuppressive treatment. PRES is a neuroimaging-based syndrome and is associated with multifocal vasogenic cerebral edema. Patients with PRES are frequently manifested by headache, seizure, encephalopathy, altered mental function, visual loss, etc. We here report a patient who showed persistent neurologic deficits after PRES and was ultimately diagnosed with Autoimmune Encephalitis (AE).
Keywords:
Cite the Article:
Yu Q, Shang Q, Wu Q, Zhu X, Deng Q, Qu J, et al. Autoimmune Encephalitis Mimicking PRES: A Case Report and Literature Review. Ann Clin Case Rep. 2022; 7: 2081.
Search Our Journal
Journal Indexed In