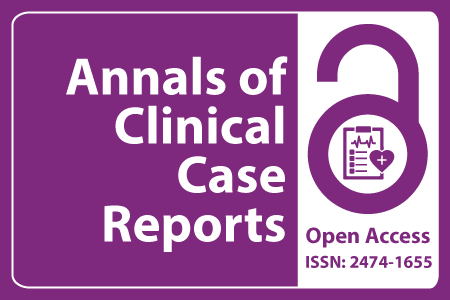 Journal Basic Info
Impact Factor: 1.809**
H-Index: 6
ISSN: 2474-1655
DOI: 10.25107/2474-1655
**Impact Factor calculated based on Google Scholar Citations. Please contact us for any more details.
Major Scope
Emergency Medicine and Critical Care
Breast Neoplasms
Orthopedics & Rheumatology
Palliative Care
Hematology
Neurology
Cardio-Thoracic Surgery
Family Medicine and Public Health
Abstract
Rokas Račkauskas1,2*, Raminta Lukšaite-Lukštė1,3, Laurynas Beržanskas4, Dmitrij Šeinin4 and Kęstutis Strupas1,2
1Clinic of Gastroenterology, Nephrourology, and Surgery, Institute of Clinical Medicine, Vilnius University, Lithuania 2Center of Abdominal and Oncosurgery, Vilnius University Hospital Santaros Klinikos, Lithuania 3Center of Radiology and Nuclear Medicine, Vilnius University Hospital Santaros Klinikos, Lithuania 4National Center of Pathology, Affiliate of Vilnius University Hospital Santaros Klinikos, Lithuania
*Correspondance to: Rokas Račkauskas
PDF Full Text Case Report | Open Access
Abstract:
Diaphragmatic tumors are rare pathology. Little over 200 cases are reported in literature with histological variance being very diverse. The incidence of malignant and benign diaphragmatic tumors is relatively similar, with most common being cysts and lipomas in benign group versus sarcomas in malignant group. Due to tumor anatomical localization many patients do not have any specific symptoms until tumor size increases. Right diaphragm tumors can mimic liver lesions – solid as well as cystic. Surgical resection is the only curative option. This case report aims to provide clinical experience and diagnostic challenges of one of the rarest benign diaphragmatic tumors – leiomyoma.
Keywords:
Diaphragm; Diaphragmatic tumor; Diaphragmatic leiomyoma
Cite the Article:
Račkauskas R, Lukšaite-Lukštė R, Beržanskas L, Šeinin D, Strupas K. Rare Case of Primary Diaphragmatic Leiomyoma. Ann Clin Case Rep. 2021; 6: 2007.
Search Our Journal
Journal Indexed In