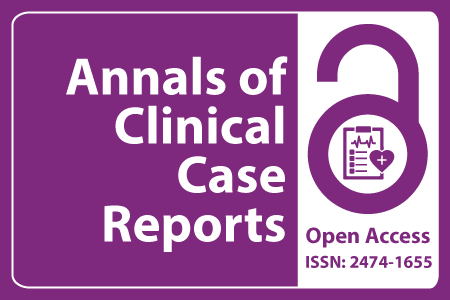 Journal Basic Info
Impact Factor: 1.809**
H-Index: 6
ISSN: 2474-1655
DOI: 10.25107/2474-1655
**Impact Factor calculated based on Google Scholar Citations. Please contact us for any more details.
Major Scope
Medical Radiography
Nursing
Microbiology
Pharmacology and Therapeutics
Hepatitis
Infectious Disease
Geriatric Medicine
Pediatrics
Abstract
Erina Melva McKinney1*, Huiwen Bill Xie2 and Maggie Marie Stoecker2
1Department of Pathology, University of Kansas School of Medicine, USA 2Department of Pathology, Duke University, USA
*Correspondance to: Erina Melva McKinney
PDF Full Text Case Report | Open Access
Abstract:
Introduction: Extranodal Natural Killer/T-Cell lymphoma of the nasal type has unique histologic, immunohistochemical, flow cytometric, and chromogenic in situ hybridization characteristics. It can be associated with nasal obstruction and regional lymph node involvement. Histologic presentation may mimic classic Hodgkin lymphoma when large, atypical cells with irregular nuclear contours, prominent nucleoli, and bi-/multi-nucleation resembling Reed-Sternberg cells are present in conjunction with positive CD30 immunohistochemical stain. Although reduced expression of B cell markers such as PAX5 is typical in classic Hodgkin lymphoma, a completely negative stain, as in our patient, is rare. This discrepancy along with the clinical presentation of predominant lymph node enlargement significantly contributed to the initial erroneous diagnosis of classic Hodgkin lymphoma. Case Report: Herein we describe a case of a 33-year-old Hispanic male with newly diagnosed Extranodal Natural Killer-/T-Cell Lymphoma (ENTKL), nasal type. His initial diagnosis of classic Hodgkin lymphoma rendered on a cervical lymph node biopsy was amended upon subsequent discovery of classic diagnostic findings of ENTKL on microscopic evaluation of specimens excised to treat nasal obstruction interfering with chemotherapy. Conclusion: This case emphasizes the need to further investigate medical history and evaluate symptoms on a multi systemic level when eliciting differential diagnoses in suspected lymphoma patients. A more comprehensive approach can increase diagnostic accuracy when deceiving histologic findings are present. Diagnostic accuracy is essential for treatment effectiveness and for its potential to improve disease progression and patient outcomes.
Keywords:
Extranodal natural killer-/t-cell lymphoma; Nasal type; Classic Hodgkin lymphoma; PAX5
Cite the Article:
McKinney EM, Xie HB, Stoecker MM. Extranodal Natural Killer/T-Cell Lymphoma, Nasal Type Mimicking Classic Hodgkin Lymphoma. Ann Clin Case Rep. 2021; 6: 1992.
Search Our Journal
Journal Indexed In