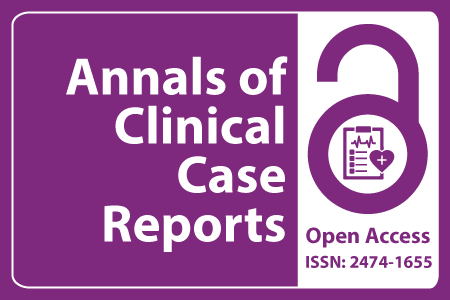 Journal Basic Info
Impact Factor: 1.809**
H-Index: 6
ISSN: 2474-1655
DOI: 10.25107/2474-1655
**Impact Factor calculated based on Google Scholar Citations. Please contact us for any more details.
Major Scope
Trauma
Chemotherapy
Pathology
Epidemiology
Geriatric Medicine
Child Birth
Endocrinology
Biochemistry and Biostatistics
Abstract
María Luisa Navarrete, María Gabriela López, Lluisa Torrent, Daniela Issa, Carmen Fernández and Ignacio Quintero
Department of Otorhinolaryngology, Vall d´Hebron Hospital, Autónoma University of Barcelona, Spain Rehabilitation Service, Vall d´Hebron Hospital, Autónoma University of Barcelona, Spain
*Correspondance to: María Luisa Navarrete
PDF Full Text Case Series | Open Access
Abstract:
We present in this work our results on repair treatment of sequela as consequence of facial palsy using a static suspension technique as adjuvant to facial palsy´s lesions treatment by Polydioxanone tensor threads (PDO) and Hyaluronic Acid (HA). This technique was used as a treatment in four patients with sequela of facial palsy due to several etiologies. We expose the peculiarities of each case, their personalized treatment and the results that we have obtained so far. Our patients present an improvement of their facial aesthetic as well as their pronunciation, chewing capacity and eyelid closure. Therefore, they developed a better functional and psychological adaptation to their residual sequela due to severe facial palsy.
Keywords:
Facial palsy; Static technique; PDO threads; Hyaluronic acid
Cite the Article:
Navarrete ML, López MG, Torrent L, Issa D, Fernández C, Quintero I. Correction of Sequela on Facial Paralysis by Facial Threads and Hyaluronic Acid: Our Experience. Ann Clin Case Rep. 2021; 6: 1991..
Search Our Journal
Journal Indexed In