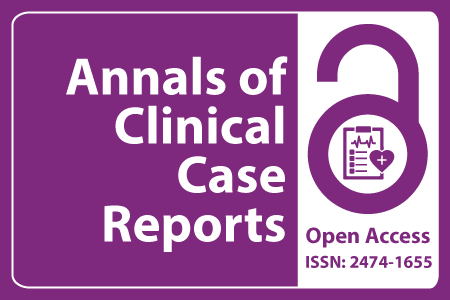 Journal Basic Info
Impact Factor: 1.809**
H-Index: 6
ISSN: 2474-1655
DOI: 10.25107/2474-1655
**Impact Factor calculated based on Google Scholar Citations. Please contact us for any more details.
Major Scope
Pathology
Pulmonary Medicine
Respiratory Medicine
Psychiatry and Mental Health
Sleep Medicine and Disorders
Women's Health Care
Forensic and Legal Medicine
Epidemiology
Abstract
Yao F, Jing L, Zhen Z, Xin Y, Yuan W and Xiaoyan X*
Sonographic Department of Gynecology and Obstetrics, Tongji Hospital, Tongji Medical College, Huazhong University of Science and Technology, China
*Correspondance to: Xu Xiaoyan
PDF Full Text Research Article | Open Access
Abstract:
Background and Object: Antenatal ultrasonographic screening is the most important examination for fetal screening. Abnormal fetal skull shape is a soft marker which indicates a higher risk of fetal aneuploidy. But evaluation of skull shape relies more on sonographer's subjective judgement. Cephalic Index (CI) is used to evaluate fetal skull shape variations and is a reliable indicator of dolichocephaly and brachycephaly. But the association between CI and adverse fetal outcomes is still controversial. Method: Four hundred twenty-five women with single pregnancy were included in our retrospective study in Tongji Hospital of Wuhan from January 1st, 2021 to December 31st, 2021. All the fetuses' growth parameters and CI were recorded and analyzed. The fetuses were distributed in group 1 to 6 according to their CIs of the second-trimester. The women's demographic characteristics and fetal sonographic soft markers of each study group were analyzed. Results: The demographic characteristics of each study group did not show statistical difference. Ultrasonographic gestational age increased with increasing fetal CI (p=0.0001) while the difference between clinical gestational age and ultrasonographic gestational age reduced with increasing fetal CI (p=0.0006). Fetal sonographic soft markers (p=0.09) and maternal gestational complications (p=0.09) did not show statistical difference among study groups. But statistical differences of fetal sonographic soft-markers were found between group 2 and 5 (p=0.002), 3 and 5 (p=0.02), 4 and 5 (p=0.03). Five fetuses with CI lower than 72.0 were induced in this study due to serious fetal abnormalities. Group 3 had the highest incidence of induced labor (2.6%). Conclusion: The fetus has the lowest incidence of fetal sonographic soft marker if the CI between 76.0 and 79.9. The fetal CI seems to have no statistical associations with fetal abnormalities. Dolichocephalic fetus is more likely to be small for clinical gestational age. Maternal pregnancy complications would not affect fetal head shape as our results demonstrated.
Keywords:
Cite the Article:
Yao F, Jing L, Zhen Z, Xin Y, Yuan W, Xiaoyan X. The Variation of Fetal Cephalic Index of the Second Trimester Possibly Associates with Fetal Sonographic Soft Markers: A Retrospective Study. Ann Clin Case Rep. 2022; 7: 2369..
Search Our Journal
Journal Indexed In