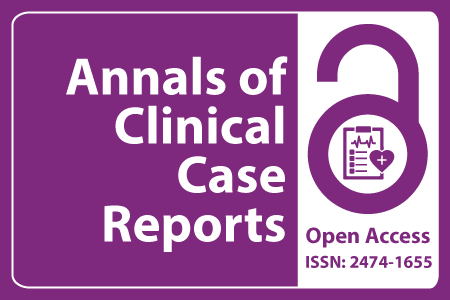 Journal Basic Info
Impact Factor: 1.809**
H-Index: 6
ISSN: 2474-1655
DOI: 10.25107/2474-1655
**Impact Factor calculated based on Google Scholar Citations. Please contact us for any more details.
Major Scope
Obstetrics and Gynecology
Veterinary Sciences
ENT
Genetics
Urology Cases
Nursing
Nuclear Medicine
Pulmonary Medicine
Abstract
Thomas Fincham, Bahij Al-Hakim, Nadeem Sarwar, Theodora Jones and Jamil Choudhury
Department of Ageing and Complex Medicine, Salford Royal NHS Foundation Trust, UK Department of Gastroenterology, Salford Royal NHS Foundation Trust, UK Department of Pathology, Salford Royal NHS Foundation Trust, UK
*Correspondance to: Thomas Fincham
PDF Full Text Case Report | Open Access
Abstract:
A 78 year old gentleman presented to hospital with COVID-19 pneumonitis requiring treatment with supplemental oxygen and dexamethasone. His inpatient stay was complicated with hematochezia on the background of a short history of watery diarrhea. An area of deep distal rectal ulceration was demonstrated on his colonoscopy which was later shown to be secondary to CMV infection. Although CMV co-infection with COVID-19 has been reported previously this is the first case describing a patient presenting with overt hematochezia.
Keywords:
Cite the Article:
Fincham T, Al-Hakim B, Sarwar N, Jones T, Choudhury J. Cytomegalovirus Colitis- an Uncommon Complication of COVID-19 Infection in an Immunocompetent Man. Ann Clin Case Rep. 2021; 6: 1990..
Search Our Journal
Journal Indexed In