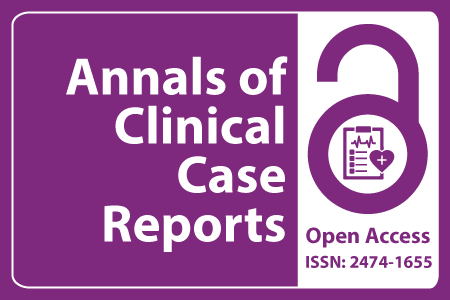 Journal Basic Info
Impact Factor: 1.809**
H-Index: 6
ISSN: 2474-1655
DOI: 10.25107/2474-1655
**Impact Factor calculated based on Google Scholar Citations. Please contact us for any more details.
Major Scope
Pulmonary Medicine
Child Birth
Sports Medicine
Obstetrics and Gynecology
Pathology
Asthma
Trauma
Renal Disease
Abstract
Kibeom Kwon, Bicong Wu and Deepti M Reddi
Elson S. Floyd College of Medicine, Washington State University, USA Department of Laboratory Medicine and Pathology, University of Washington School of Medicine, USA
*Correspondance to: Deepti M Reddi
PDF Full Text Case Report | Open Access
Abstract:
In rare instances, Hepatocellular Carcinoma (HCC) and Yolk Sac Tumor (YST) have overlapping histologic features. Although α-Fetoprotein (AFP) is frequently used as serum marker for HCC, elevated AFP has been reported in most YST patients. Sal-Like protein 4 (SALL4), a nuclear zinc finger transcription factor, has been reported as a highly sensitive and specific marker for primary and metastatic gonadal and extragonadal YST. Here, we present a case of HCC expressing SALL4 by immunohistochemistry. The patient is a 73 year-old Caucasian female with a history of liver cirrhosis secondary to non-alcoholic steatohepatitis, presented for evaluation of an enlarging 4.8 cm ill-defined heterogenous mass within segment 8, demonstrating arterial enhancement and washout. Laboratory studies showed elevated AFP level of 21,303 ng/mL. By histology, the background liver showed bridging fibrosis with nodular formation. The neoplastic cells consist of columnar cells with dense chromatin, eosinophilic cytoplasm, areas of glandular architecture and focal area of neoplastic cells lining the central vascular core. By immunohistochemistry the neoplastic cells are strongly positive for Cam 5.2, SALL4, Glypican-3, AFP, Arginase-1 (variable) and CK19 (focal). The neoplastic cells are negative for CK7, CK20, ER, GATA-3, CDX-2, Hepar-1, Lung adeno cocktail, synaptophysin, PAX8, Hercep, and WT-1. Although strong immunoreactivity of SALL4 is characteristic of YST, SALL4 expression is reported in up to 46% of HCC cases. Our case highlights the potential pitfall when using SALL4 in distinguishing HCC and YST, especially in limited biopsy material.
Keywords:
Cite the Article:
Kwon K, Wu B, Reddi DM. Diffuse SALL4 Expression in Hepatocellular Carcinoma of a Postmenopausal Cirrhotic Patient. Ann Clin Case Rep. 2021; 6: 1989..
Search Our Journal
Journal Indexed In